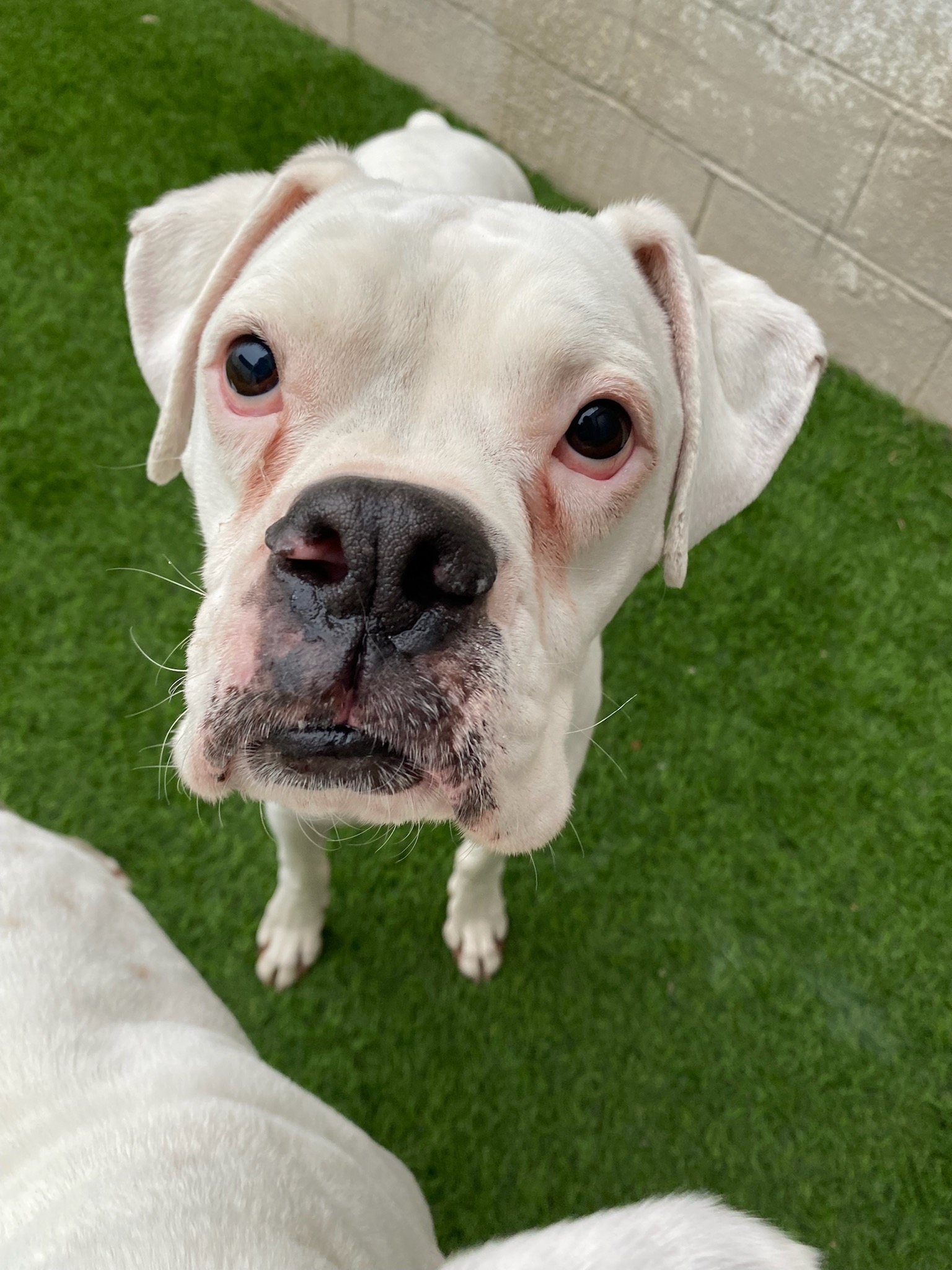 About
Status: Adopted
Gender: Male
State: New York
FA #:
Tag #:
Age: 4 years, 6 months
Date of Birth:
Weight: 55 lbs
Hair Color: White
Ears: Natural ears
Tail: Docked tail
Reported Good With: Children Under 12, Children 12 & Older, Cats, Female Dogs
Kids Age Range: Kids 5 and older
3/25/22
Thor and his brother, Boomer, were being given away on a buy, sell and swap page. Luckily, a rescue partner rushed to get them safe. Both boys are heartworm positive and emaciated. They deserve so much better. Right now, they are sad and confused – trying to make sense of all the changes in their lives. Thor and Boomer are approximately  4 1/2- 5 years of age. They are friendly with other dogs, great with cats, respectful of children ages 5 years and older, and are gentle loving boys. They are available for adoption together or separately as long as there is a female dog in the home.