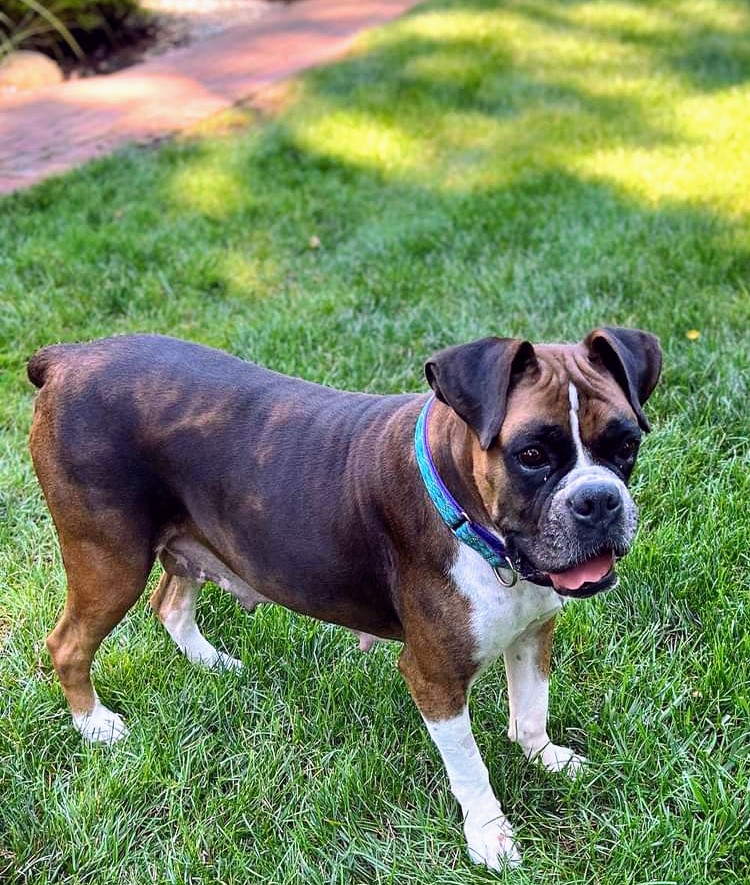 About
Status: Available
Gender: Female
State: Pennsylvania
FA #:
Tag #: 000592
Age: 5 years old
Date of Birth:
Weight: 71 lbs
Hair Color: Brindle and White
Ears: Natural ears
Tail: Docked tail
Reported Good With: Children Under 12, Cats, Male Dogs
Kids Age Range: Kids All Ages
12/7/22
Shelby has a he most beautiful coat. She is being fostered with another male. She is polishing up her manners. She is looking for an active home that has time to invest in her.
08/01/22
This beauty is looking for a forever home. She is a doll baby and an absolute angel! Her foster father reports that she has a very sweet disposition and is settling in nicely. Shelby and the male boxer at her foster home have become fast friends. She is curious as everything is new to her. She loves to have behind her ears scratched and she gives lots of kisses. A fenced in yard suits her just fine as she strolls in the grass and explores the garden. Shelby loves cool hardwood floors. She is a good eater and enjoys treats. Lots of them! Shelby is just too cute for words. Her new owner will be lucky to have her.
07/21/22
Shelby is a confident girl that can go as a only or with male dog. She will need a fence. She will follow you anywhere and loves people. She's looking for a home that can acclimate her to indoor living with patience. If your looking for a constant companion she's your girl. She's spent so much time alone in the mill she just wants a companion.
07/14/22
Shelby is former breeding dog who wants to enjoy her retirement. She loves people and other dogs. Super friendly, she will need a fence. Shelby is cat friendly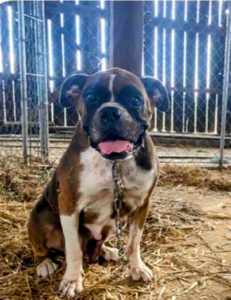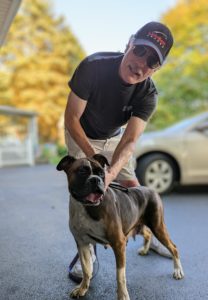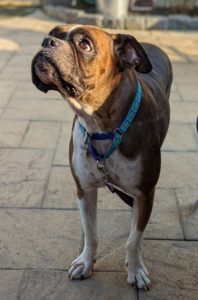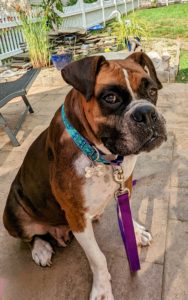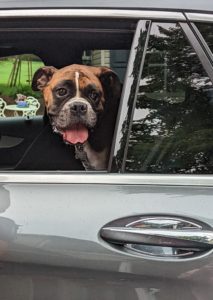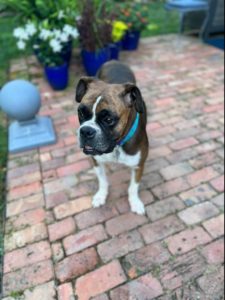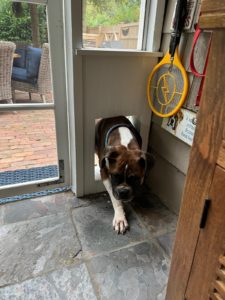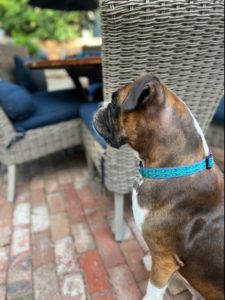 Apply To Adopt