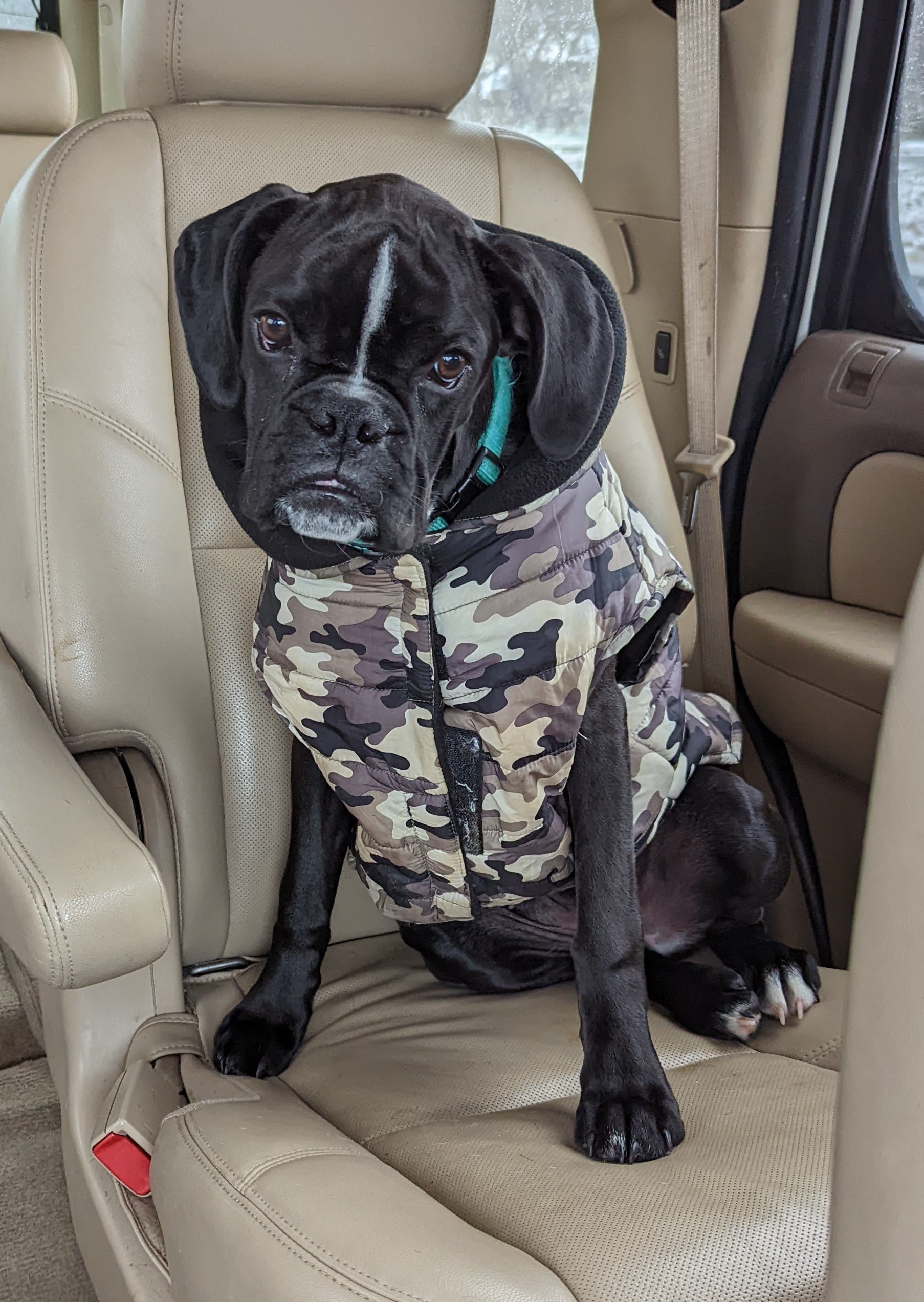 About
Status: Adopted
Gender: Female
State: Pennsylvania
FA #:
Tag #: 000395
Age: 6 months
Date of Birth:
Weight: 30 lbs
Hair Color: Reverse Brindle or Black
Ears: Natural ears
Tail: Docked tail
Reported Good With: Children Under 12, Children 12 & Older, Male Dogs
Kids Age Range: Kids All Ages
2/14/22
Seaweed just turned 6 1/2 months old today and what she doesn't know yet is that she is losing her home once again. Seaweed was originally surrendered to rescue because of what was believed to be a urinary tract infection. She was quickly adopted with the hopes of this issue being resolved with a course of antibiotics. Unfortunately for Seaweed, that was not the case. Her frequent urination did not resolve as easily as everyone had hoped. After multiple veterinary diagnostics, Seaweed may have a congenital issue affecting her kidneys. There is a possibility that this condition has the potential to shorten her life. We don't have all the answers yet and we are waiting for appointments with specialists to determine exactly what Seaweed is dealing with and what the best course of treatment would be for her. Seaweed's current home is unable to care for her needs, which include going outside frequently and excessive water drinking. Most nights, Seaweed can sleep through the night without needing a potty break. She deserves a committed home where she will be welcome for a lifetime. A fully fenced yard is needed for Seaweed's frequent potty breaks.
1/16/22 – Adopted
1/10/2022
Seaweed is a 4 month old boxer who came into rescue as an owner surrender. She is a very social girl that needs a family committed to a puppy. If you have the time and experience for a boxer this age, apply today for Seaweed.