2/1/23
Sasha is still waiting on her family. A fenced yard and male friend will help her thrive. Child friendly, adult friendly. Someone that works from home a bonus!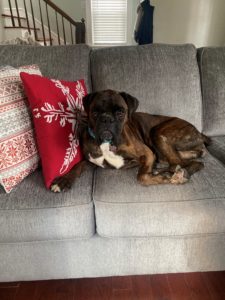 10/26/22
Sasha a beautiful 2 year old mill survivor named through our Give a Dog a Name program * Our beautiful, 12 year old boxer passed away a few week ago. She was the most loving, motherly, and snugly girl ever. We want to keep her memory alive!
This girl wear the name well. She loves humans of all sizes and is friendly on dog meets. Coming from a mill we would like a home with a fenced yard to meet the exercise needs or a very active home that walks numerous times a day. Another male dog or an only is fine for Sasha.
Grab this great girl today.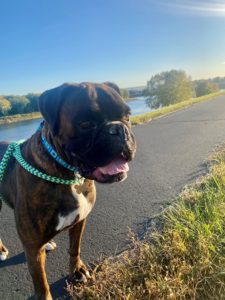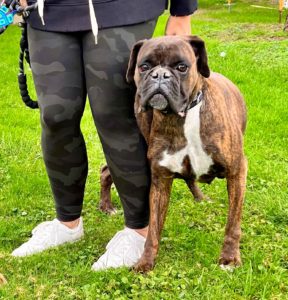 Apply To Adopt