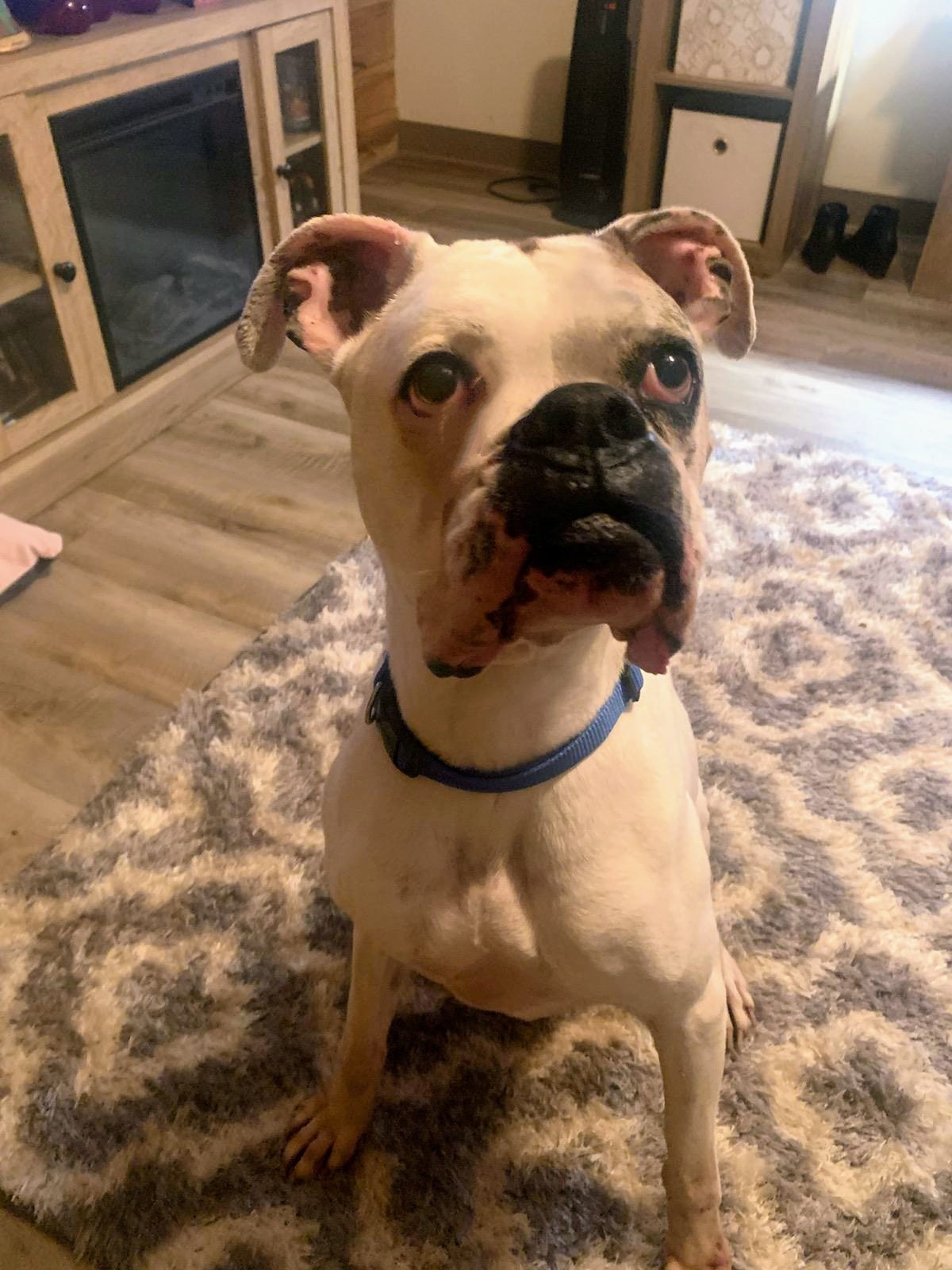 About
Status: Available
Gender: Male
State: New York
FA #:
Tag #:
Age: 6 yrs
Date of Birth:
Weight: 54 lbs
Hair Color: White
Ears: Natural ears
Tail: Docked tail
Reported Good With: Children Under 12, Children 12 & Older, Cats, Female Dogs
Kids Age Range: Kids 8 and older
4/17/22
Rockie just arrived here with us at AABR and we are in LOVE! He's cute and he knows it! This sweetie is very talkative and he has A LOT to say. He will ask you for treats, to play with him, his favorite toy, and when he wants a kiss. Rockie is the perfect age at 6 years old. He has excellent manners in the home, knows how to get down and goofy, and can also appreciate a good nap. He is dog friendly, respectful of cats, and good with well mannered children. Stay tuned for more adorable updates on this cutie as he settles into foster care.
Apply To Adopt