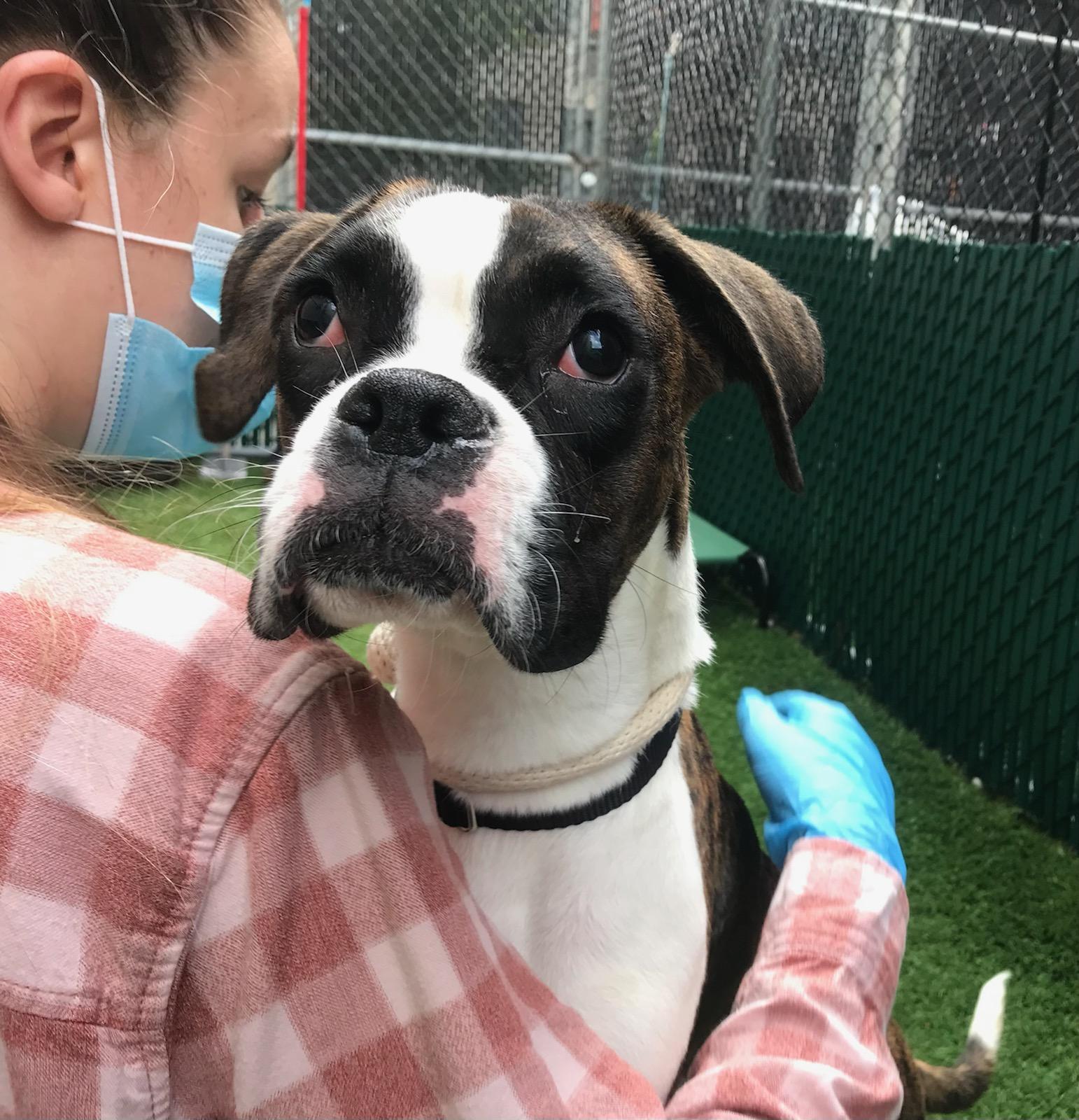 About
Status: Adopted
Gender: Female
State: New York
FA #:
Tag #: 000559
Age: 5 mths
Date of Birth:
Weight:
Hair Color: Brindle and White
Ears: Natural ears
Tail: Natural tail
Reported Good With: Children Under 12, Male Dogs
Kids Age Range: Unknown at this time
Update 08/09/22
Princess is doing very well even managing to go up and downstairs, her sight is definitely very minimal but nothing stops her. She has some toys that make noise and loves them. She's a typical 5 month old playful puppy and loves the back yard and the walk to the park and back. She loves company coming to the house and is unfazed by new people.
07/25/22
Princess 5 months old . Returned to breeder then dumped at overfull City shelter. Not sure what her sight issues are but seems to see something. A very happy and loving pup. Dog friendly . Lived with other dogs. Located on Staten Island with a foster.