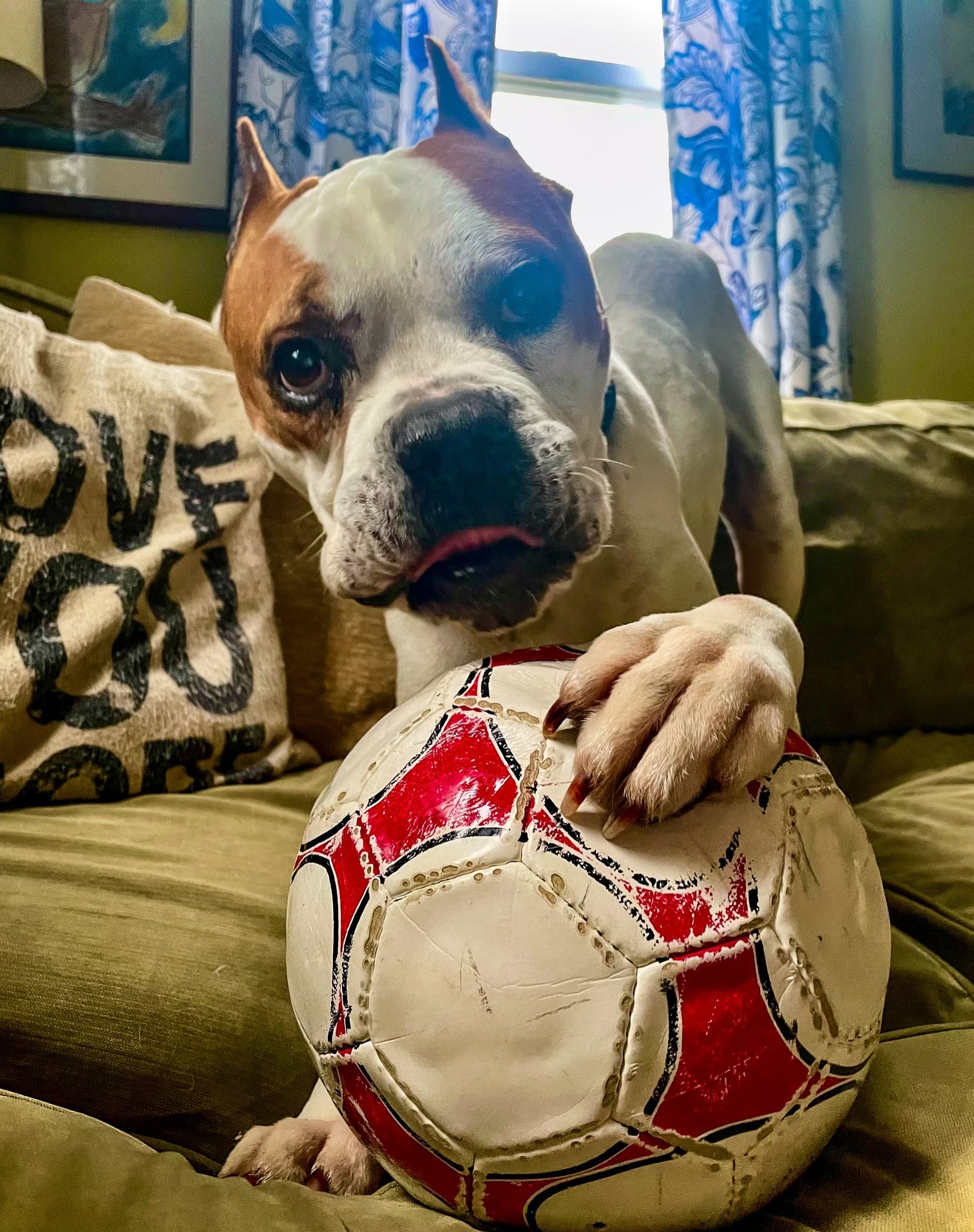 About
Status: Adopted
Gender: Male
State: Pennsylvania
FA #:
Tag #: 000609
Age: 5 years
Date of Birth:
Weight:
Hair Color: White with Fawn Patches -Check
Ears: Cropped ears
Tail: Docked tail
Reported Good With: Female Dogs
Kids Age Range: Unknown at this time
Update 01/23
Oliver is loving his new life in the comfort of a foster home.  He's intelligent, calm and housebroken.  He loves to curl up on the sofa with his foster family for naps.
7/10/22
Oliver is a super sweet gentleman in Turkey who is estimated to be around 5 years old. He was possibly hit by a car while living as a stray on the streets. Oliver will need an MRI when he arrives in the US to figure out why he drags his back leg. AABR will get this very smart, kind, and mellow boy into tip top shape. Oliver is looking for a foster or adoptive home when he arrives in the United States.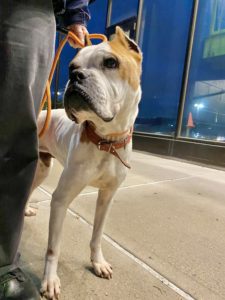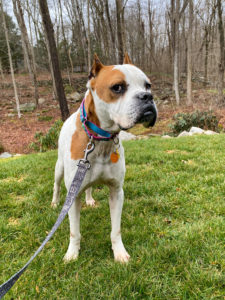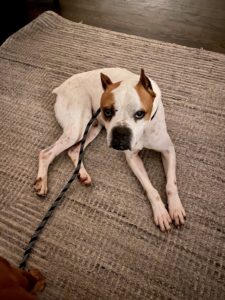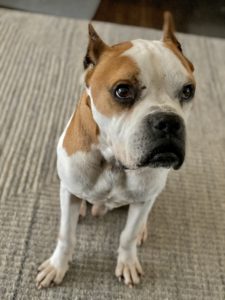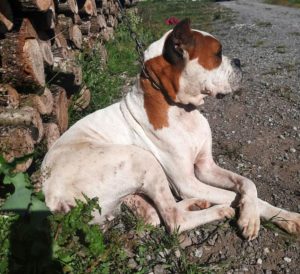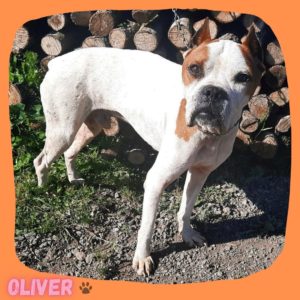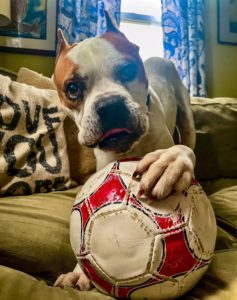 Message for "Name a Dog" donation:
Our Oliver, rescued from AABR many years ago, was just the love of our life. We have so many funny stories and he loved to cuddle with both of us. Oliver just captured our hearts. This is to honor our Oliver and Oliver's late daddy, Harry.
– Rhoda Anderson