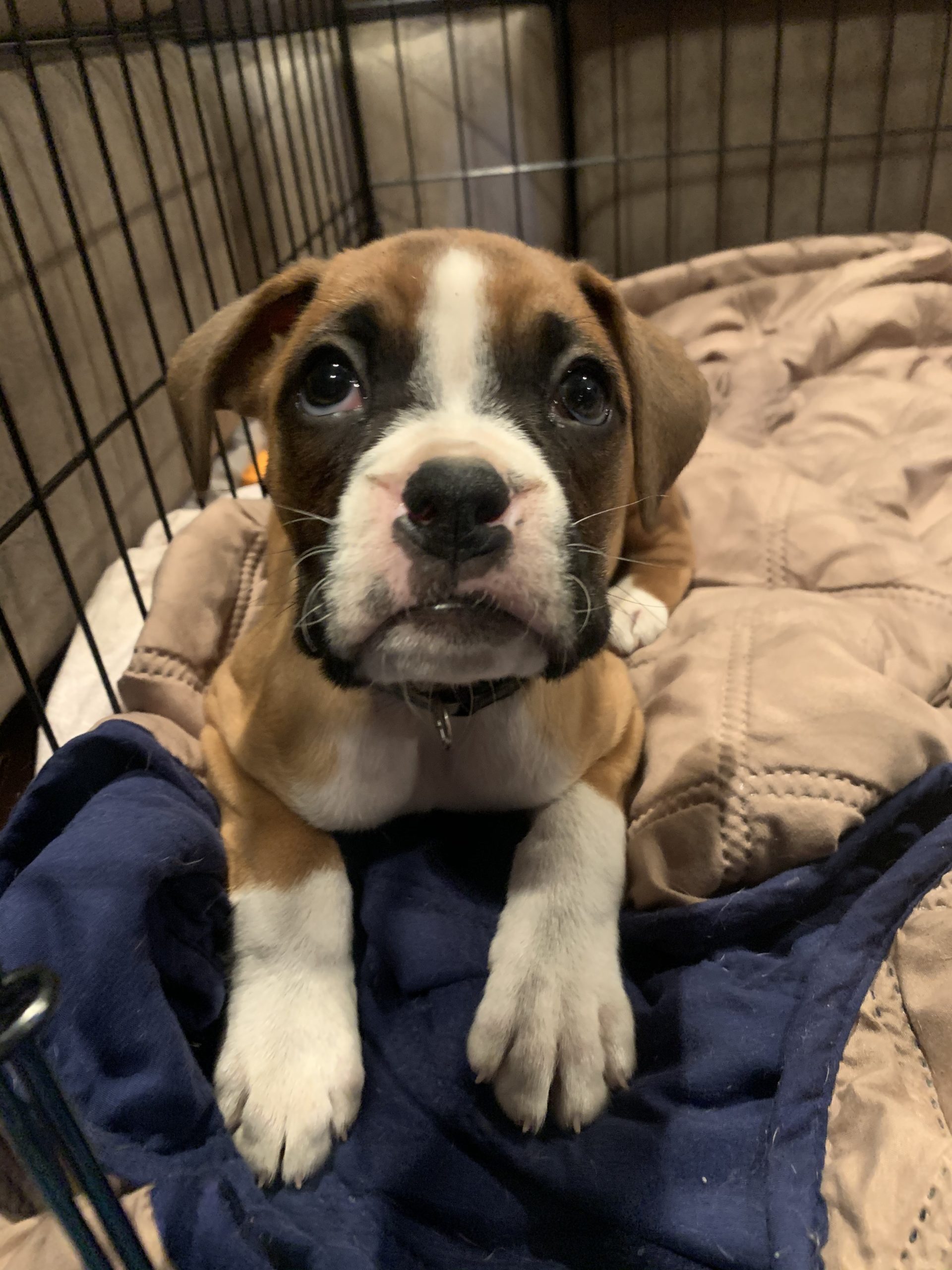 About
Status: Adopted
Gender: Female
State: New York
FA #:
Tag #:
Age: 8 1/2 weeks
Date of Birth:
Weight: 12 lbs
Hair Color: Fawn
Ears: Natural ears
Tail: Docked tail
Reported Good With: Children Under 12, Children 12 & Older, Cats, Male Dogs
Kids Age Range: Kids 8 and older
12/05/22
Olive is just 8 1/2 weeks of age. She will be ready for adoption in just a few short weeks. Requirements for this baby are very specific and are for her best interests only. Olive will absolutely need a young, active family willing to make the 14 year commitment. This family must be willing to invest the extensive amount of time, training and socialization that a young Boxer puppy needs and deserves. Olive will need a male dog in the home that can appreciate young puppy antics and energy. She would greatly benefit from having a male dog in the home to learn from, play with, and to help her continue to build her socialization skills. We will be reviewing applications that understand the needs of a young Boxer puppy and are committed to putting in the time, energy, and effort.