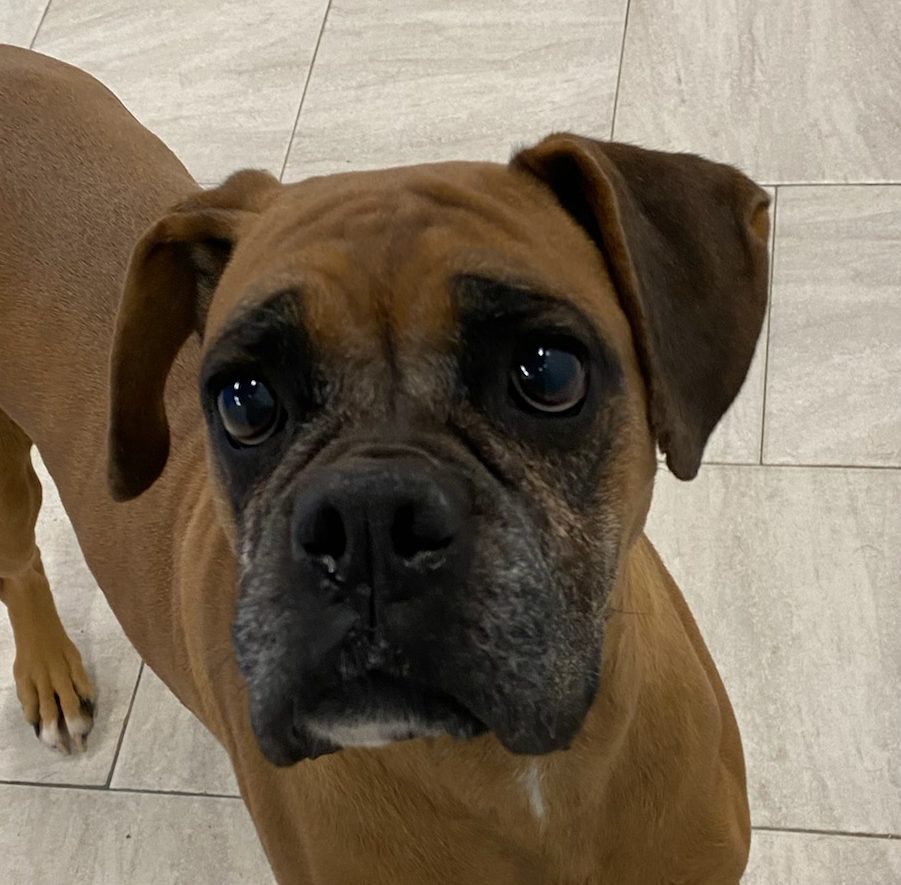 About
Status: Adopted
Gender: Female
State: New York
FA #:
Tag #:
Age: 6 years
Date of Birth:
Weight: 58lbs
Hair Color: Fawn
Ears: Natural ears
Tail: Docked tail
Reported Good With: Children Under 12, Children 12 & Older, Cats, Male Dogs
Kids Age Range: Kids 5 and older
Natara is an extremely sweet, loving and gentle soul that was recently freed from a life of forced breeding on an Amish farm.
She is extremely friendly with dogs of all sizes, cats and children over the age of 5 years. Natara has impeccable manners in the home and would make a wonderful addition to any loving home.