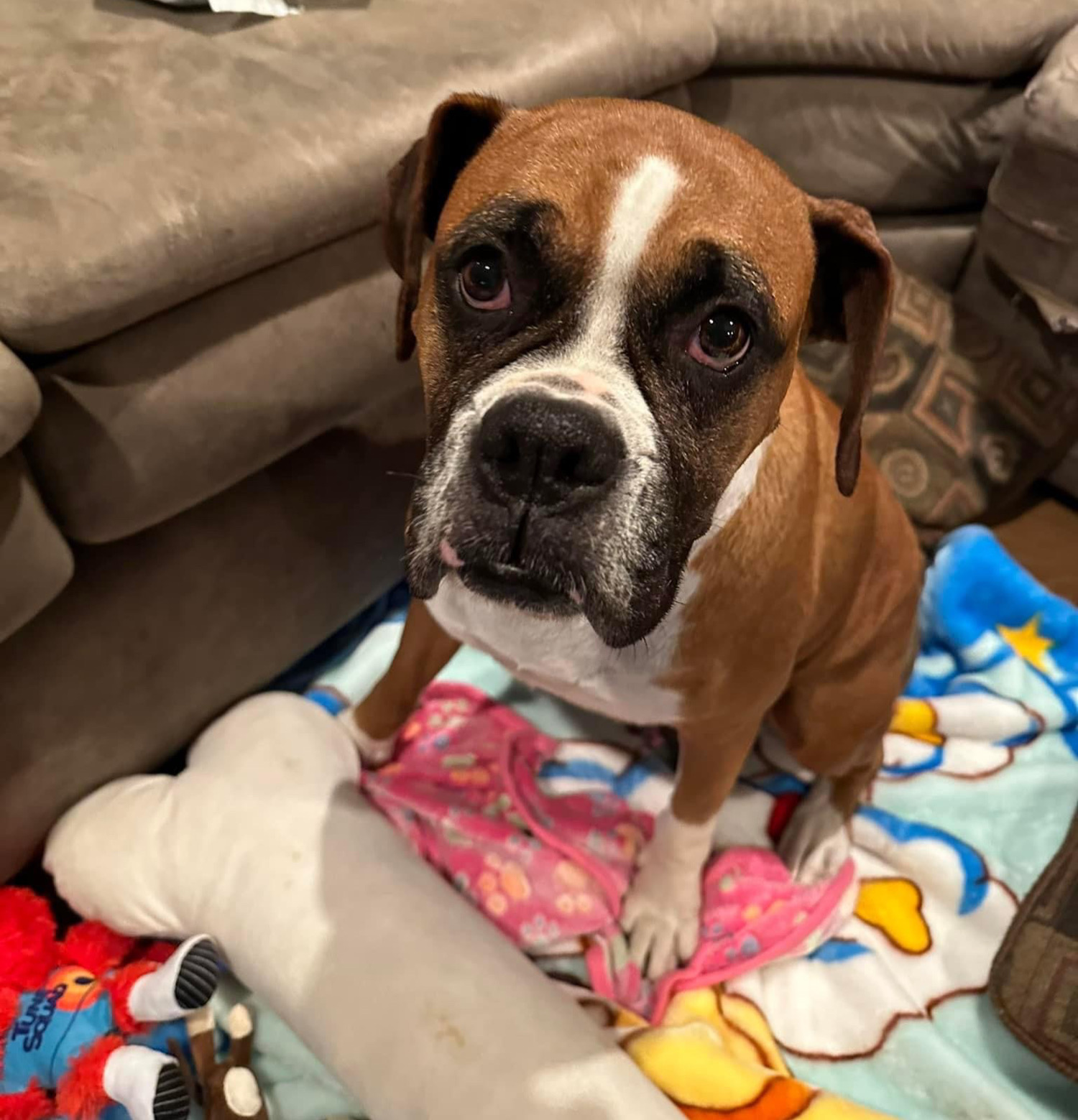 About
Status: Adopted
Gender: Female
State: New York
FA #:
Tag #:
Age: 5 1/2 years
Date of Birth: 3/93/2017
Weight: 51lbs
Hair Color: Fawn
Ears: Natural ears
Tail: Docked tail
Reported Good With: Children Under 12, Children 12 & Older, Cats, Male Dogs
Kids Age Range: Kids 8 and older
11/16/22
Meet Misty!!
This pretty girl came to rescue from an Amish puppy mill where she was used to produce puppies and line the greedy mill owners pockets with money. She has been an excellent mother to many puppies, gentle, caring, and so loving. Now it's her time to enjoy life and the comforts of home and love of a family.
Misty has excellent manners in the home, loves to snuggle on the couch and enjoys cheese. She is fantastic with other dogs, respectful of cats and happy to meet new people. She is everything we love about Boxers.