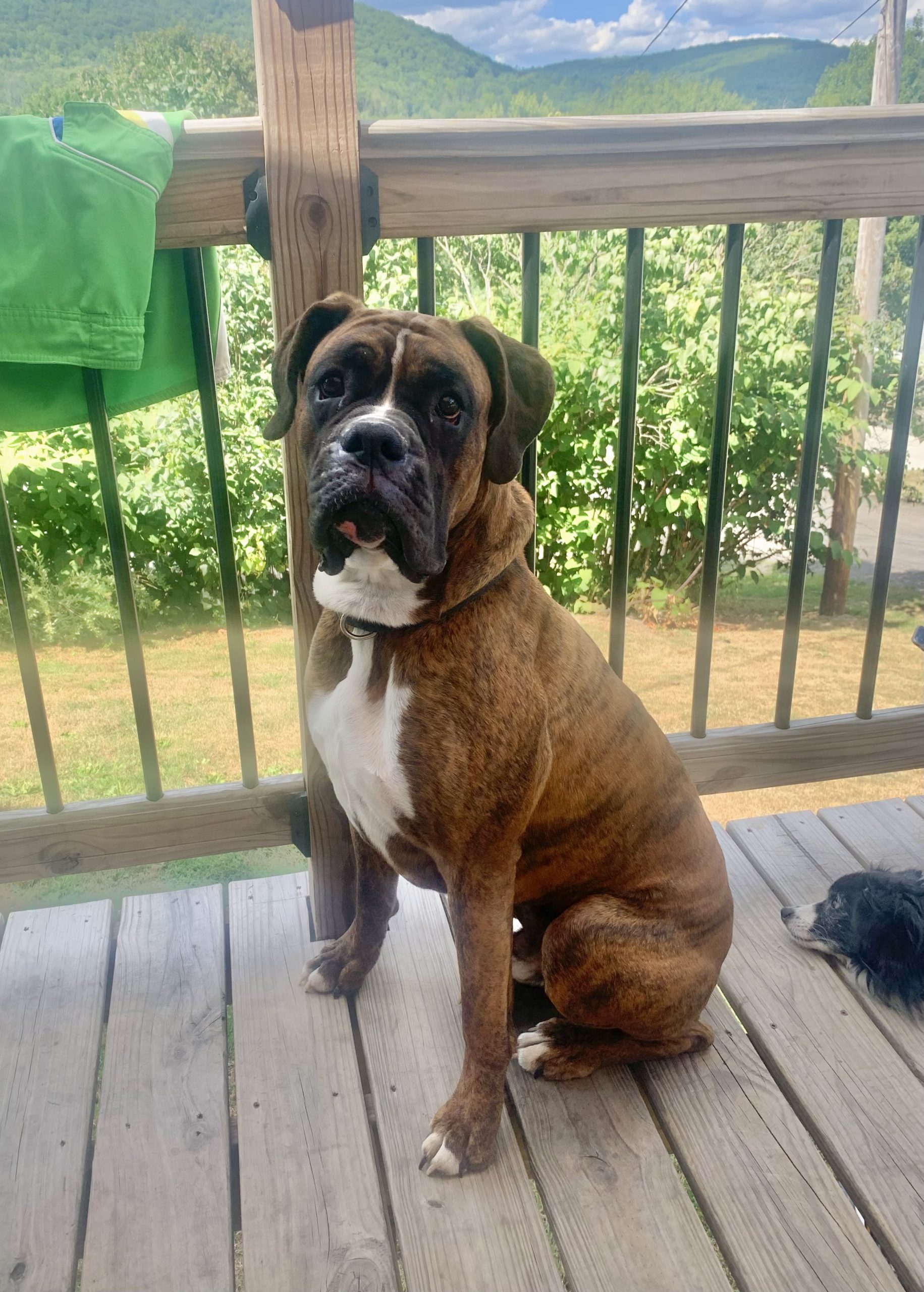 About
Status: Adopted
Gender: Male
State: Connecticut
FA #:
Tag #:
Age: 3
Date of Birth: 08/21/2019
Weight: 80lb
Hair Color: Brindle
Ears: Natural ears
Tail: Docked tail
Reported Good With: Cats, Female Dogs
Kids Age Range: Unknown at this time
11/27/2022
Maxx is in foster searching for a home with boxer or bully breed experience.  He is a young, handsome, bullheaded teenager and needs a strong leader to guide him through this transition in rescue.  Maxx has lived with other dogs but can be an only.
8/14/22
Welcome Maxx and Molly to AABR. They are wonderful dogs but their family does not have the time & energy for young boxers.  Most of their days are spent crated while the family is busy at work, school and activities.  They have come to AABR to find them more fulfilling lives.
Maxx and Molly have been raised with children and a small dog since they were puppies.  They are respectful of children but Maxx is goofy and can knock little ones over.  They are friendly with the neighborhood kids and dogs and love to play outside.  They are crate trained, housebroken and want to spend as much time as possible with their family.
Ideally Maxx and Molly will move to a new home together.  If that option is not available, they would like to share their home with another dog and a fenced yard.