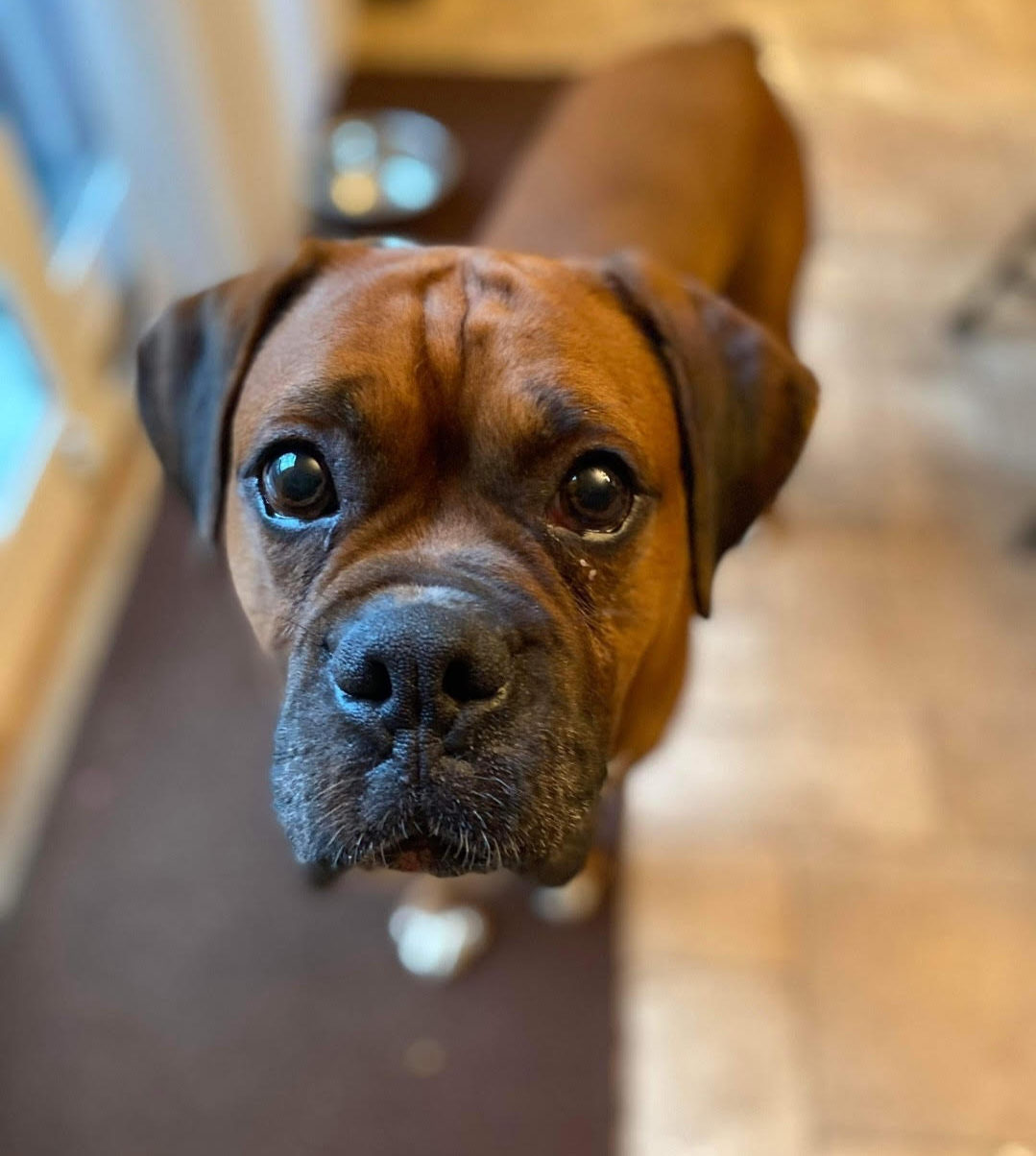 About
Status: Adopted
Gender: Male
State: Maryland
FA #: 11
Tag #: 00030
Age: 5 years, 9 months
Date of Birth: 12/01/2016
Weight: 71 lbs
Hair Color: Fawn
Ears: Natural ears
Tail: Docked tail
Reported Good With: Cats, Male Dogs, Female Dogs
Kids Age Range: Kids 8 and older
9/23/22
Marley has been in foster for almost two months and he is still waiting for a family that will be a good match for his needs. He is a very submissive boy with humans and other dogs. Marley is also in foster with cats. He needs a home with one or more dogs, and a securely fenced yard. Marley is a timid boy who is still very nervous around loud noises and confined spaces. He will need a quiet and patient home to help him continue to learn how to trust. Marley is up to date on all vet care and would love to find a home of his own.
8/10/22
Marley is a very sweet boy who is settling in at his foster home. He is being fostered with Penny, who came from the same breeding situation, and two other boxers. Marley is also in foster with cats. He is interested in them, but has not shown any aggression. Marley is just starting to play with the other dogs in his foster home. He has a submissive personality toward both humans and other dogs. Marley is very nervous around commotion and sudden noises. He is most relaxed when it is calm and quiet in the house. Marley enjoys the company of other dogs, but he is still learning to trust people. With time, consistency, and love – you can earn his trust. Marley is completely housebroken, but does not do well in a crate or confined space. He enjoys having the freedom of being outside in his fenced yard and Marley is using the doggy door on his own. After a very rough start in life, he is now recovering well from his neuter. Marley does have a hematoma in his ear and he will be seeing the vet this week. His foster family feels that Marley would do best in an experienced and patient home with another confident dog and a securely fenced yard.
8/1/22
Marley was surrendered to a shelter with four other boxers after their breeder passed away. He is five years old and is great with other dogs. We do not have any history for Marley around children or cats. He is currently in a temporary placement and is scheduled to arrive at his new foster home on Wednesday, where he will be living with a male and female boxer. Marley is very anxious about all the changes going on in his life right now. This may be his first experience in a car and in a home environment. At this time, we feel Marley would do best in a home with a securely fenced yard and another dog to help his confidence.