5/11/23
ehat can we say about Maisie? She is prefect on every way! She enjoys dogs of all sizes, going on walks, sunbathing, snuggling with her fur foster brother and foster humans on the couch, eating treats and frolicking outdoors. She would make a wonderful addition to a very lucky home.
2/12/23
Maisie was recently returned to rescue to find a new home. She is a 4 1/2 year old puppy mill survivor that loves to play and be happy. She is fantastic with dogs of all sizes. Maisie would love a fenced in yard to perfect her zoomies. This girl is ready to wiggle her way into your heart and home.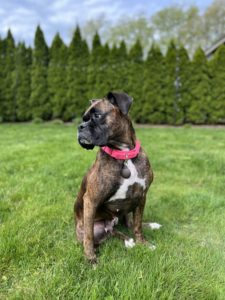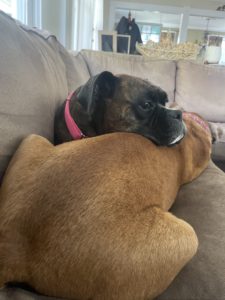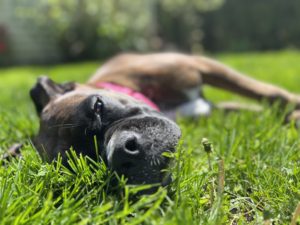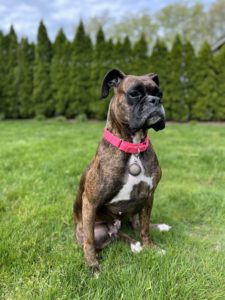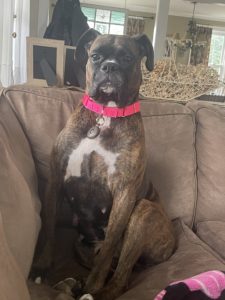 5/10/22
Please welcome Maisie to rescue! She was  released from an Amish breeding facility. She is in foster care with a male Boxer and a little dog. Maisie is learning the ropes of indoor living quite quickly. She is totally housetrained, crate trained, and knows her way to the couch to give love and snuggles. A fenced in yard is a must for this girl as she loves to run and explore her yard before taking off into zoomies.
Apply To Adopt