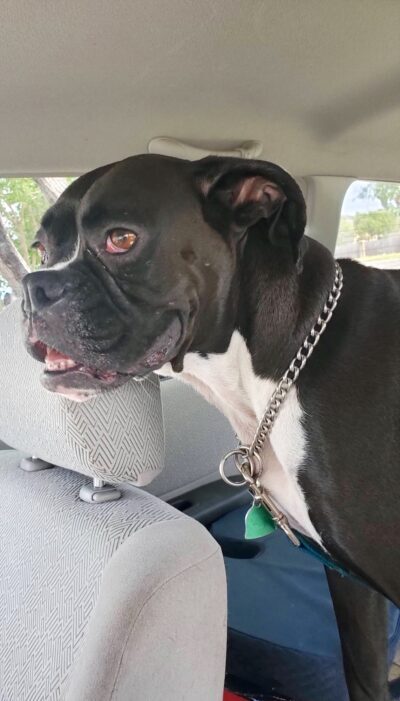 About
Status: Adopted
Gender: Female
State: New York
FA #: 1
Tag #:
Age: 2 years
Date of Birth: (Birthday unknown)
Weight: 47 lbs
Hair Color: Reverse Brindle or Black
Ears: Natural ears
Tail: Docked tail
Reported Good With: Male Dogs
Kids Age Range: Kids All Ages
11/16/20
Magic is currently on medical hold
9/14/20
Please welcome Magic to rescue. During her short 2 years of life, Magic has lived in many unstable homes. She has no experience with cats, but has lived with many children (ages 3 years and up), as well as other dogs. Magic is a sweet, unassuming girl who is quiet and gentle. This little girl will be arriving to New York next weekend where she will be completely vetted and then in need of a home.