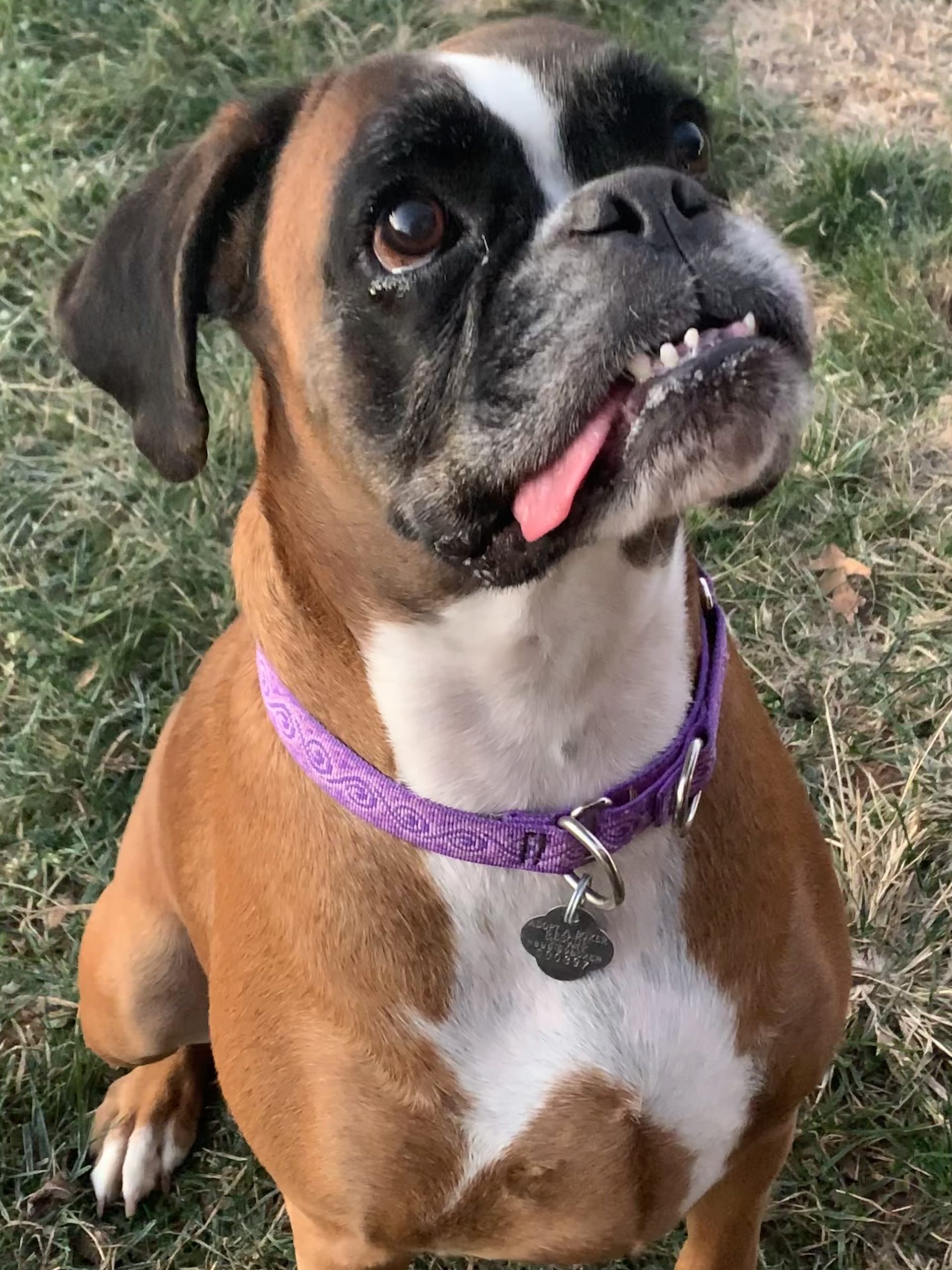 About
Status: Adopted
Gender: Female
State: Pennsylvania
FA #:
Tag #: 000397
Age: 5
Date of Birth: Feb 5, 2016
Weight: 60
Hair Color: Fawn
Ears: Natural ears
Tail: Natural tail
Reported Good With: Children 12 & Older, Male Dogs
Kids Age Range: Unknown at this time
11/20/21
Lindsey is thriving in her foster home. She is house broken and crate trained. She has no interest in the resident cat. She loves to run with her foster brother or follow her foster dad while he works in the yard. Her favorite activity is playing fetch. She is a bundle of energy, so she needs an active family who will play with her often. When she gets excited, she likes to jump so only older kids for this girl. Lindsey is a super fun girl and just cute as a button. She would love a home to call her own for the holidays.
11/10/21
Lindsey is a five year old mill girl who adores everyone she meets. She was imported from Europe so her tail is intact. She is a beautiful mahogany color and has the best little underbite. She is cute as a button. She loves to play fetch and run around the yard with her foster brother. She is house broken and does well in a crate. In fact, she will go to her crate on her own when she's ready to relax. She is still being tested around the resident cat but doesn't seem too interested in her. She is up to date on her vaccinations and will be having her teeth cleaned this week. She would love to have her own home for Thanksgiving.