5/23/23
Koda made it through his surgery without any problems. The vet's office commented on what a sweet boy he was and his foster mom notes that his tail is always wagging! Koda continues to get along great with all of the other dogs in his foster home. He loves to sunbathe in the yard.  Koda will have eight weeks of restricted activity and four additional check ups over the next several weeks of his recovery.  He will receive updated xrays at 8 weeks post surgery.  Koda's first check up went very well and his incision looks great. Koda is a very good boy when his foster mom applies his compresses. Thank you to everyone who donated for his surgery. We will continue to keep his page updated with Koda's progress.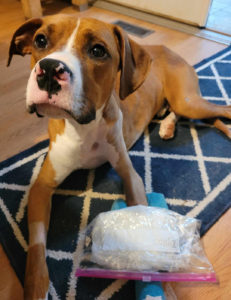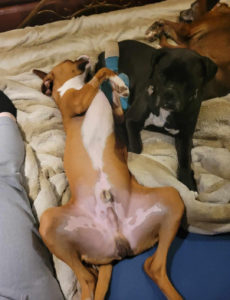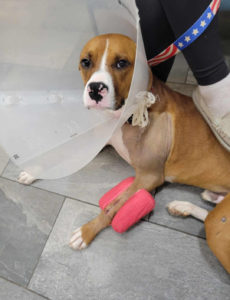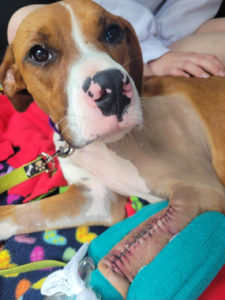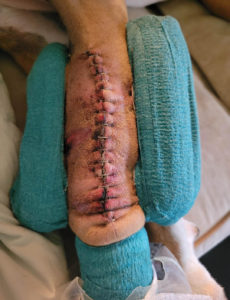 5/8/23
Workers at a building in West Virginia found this emaciated boy laying there with a swollen leg. He was very happy to get attention from them and they put a towel down for him to lay on while waiting for help. Animal control picked him up and took him to the vet, where it was determined that he had a broken front leg. He was splinted and returned to the shelter, which was already 40 dogs over capacity. AABR was contacted to see if we could help him and thanks to a foster home in Maryland who said yes right away, Koda was able to leave the shelter on Saturday and he arrived at a foster home.   He is estimated to be just over a year of age and Koda only weighs 48 lbs.  He is a very sweet boy who had no issues meeting the three other boxers in his foster home.
Koda had an appointment with an orthopedic surgeon this morning. The break is estimated to be around 6-8 weeks old, so this boy has been in terrible pain for a long time. The recommendation is surgery with a great prognosis for a full recovery. The estimate is $4500, which will include Koda's neuter. Please consider donating towards Koda's upcoming surgery tomorrow. We want to give this boy the best chance for a full recovery.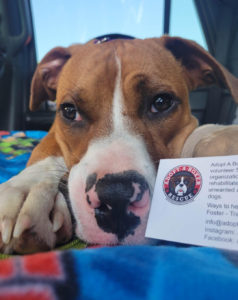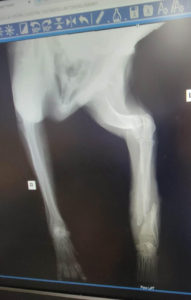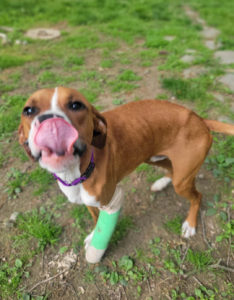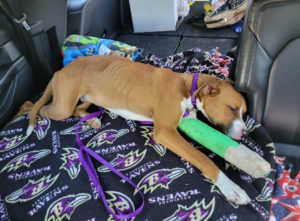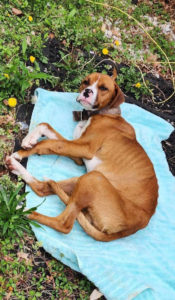 Apply To Adopt