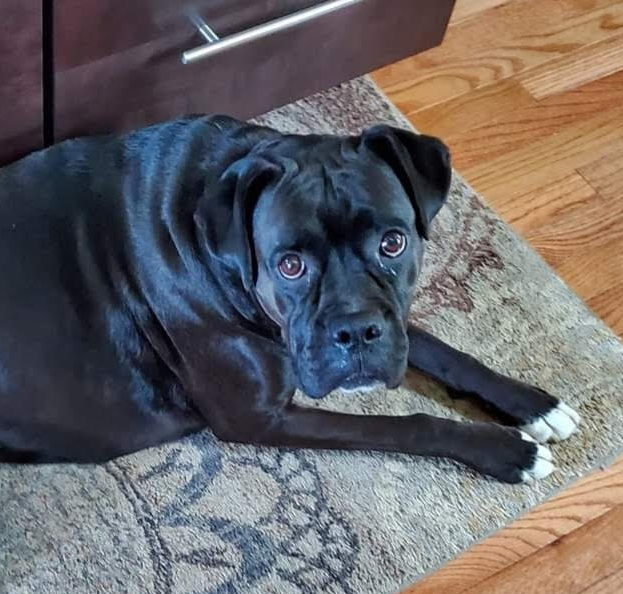 About
Status: Adopted
Gender: Female
State: Pennsylvania
FA #:
Tag #: 000413
Age: 5 years
Date of Birth:
Weight: 65 lbs
Hair Color: Reverse Brindle or Black
Ears: Natural ears
Tail: Docked tail
Reported Good With: Male Dogs
Kids Age Range: Unknown at this time
Message for "Name a Dog" donation:
Jordan was diagnosed with cancer right before his senior year of high school and was told he didn't have long to live. He fought for his life and every day was a struggle. His friends slowly faded and he started feeling like giving up. Then one day, on a brief visit outside, Jada (a little boxer puppy) ran and jumped on his lap and covered him in kisses. He snuck her into the hospital and from then on she never left his side. She gave him the hope and strength that he needed to get healthy. Jordan and Jada were best friends for 12 long years. To us, the name Jada means strength, hope, and everlasting love.
– Jolene Krone
12/05/21
Jada was removed from her home because of a cruelty charge, along with another boxer. She is good with male dogs her size and children. Jada is crate trained and seems to be housetrained. She is being vetted in PA and we are looking for a foster to adopt. Jada is a happy girl and does the wiggle butt dance.