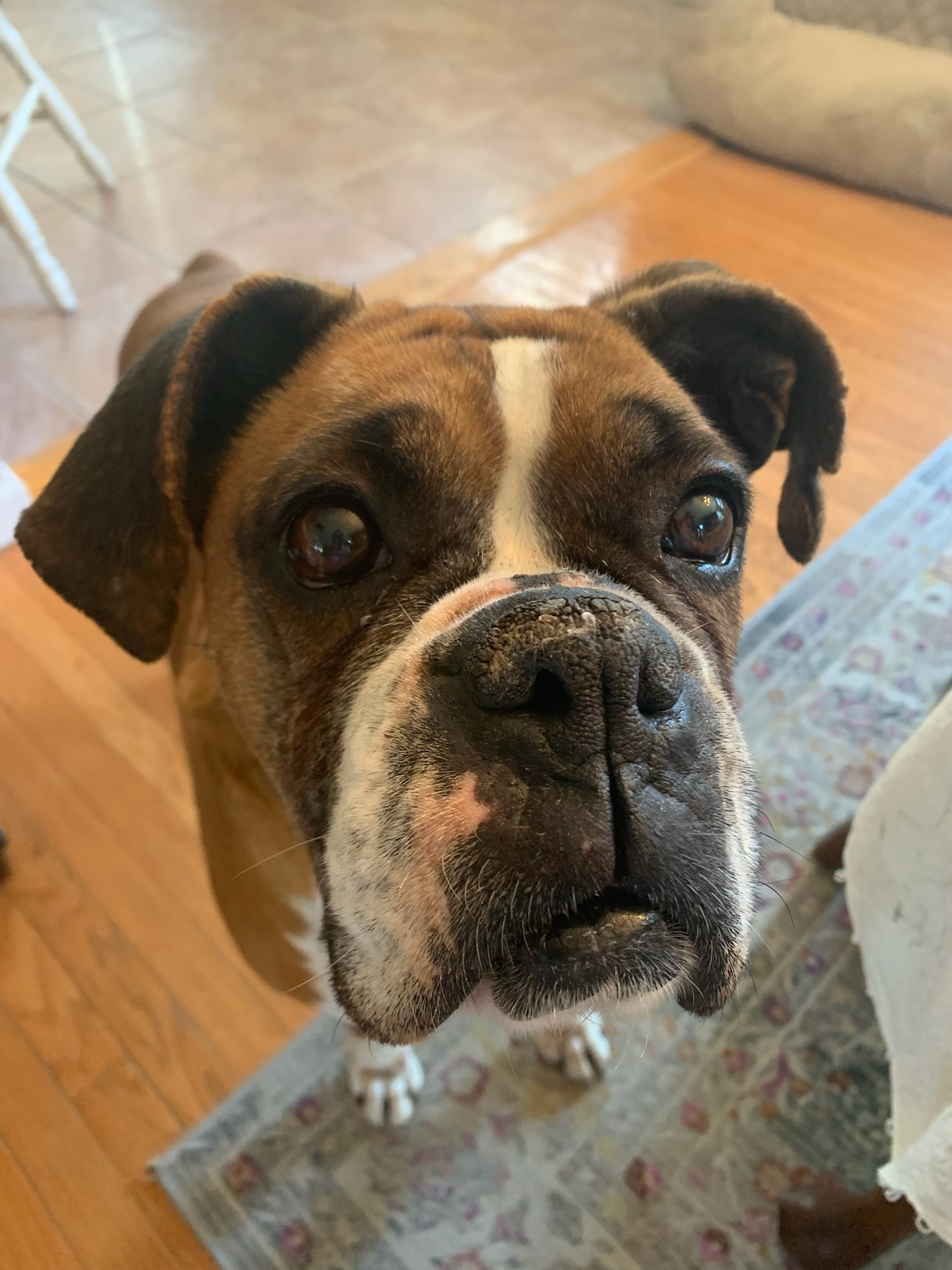 About
Status: Adopted
Gender: Female
State: New York
FA #:
Tag #:
Age: 4 years, 3 months
Date of Birth: 12/22/2017
Weight: 64 lbs
Hair Color: Fawn
Ears: Natural ears
Tail: Docked tail
Reported Good With: Children Under 12, Children 12 & Older, Cats, Male Dogs
Kids Age Range: Kids All Ages
5/10/22
Hula continues to be a good girl in her foster home. She has recently been diagnosed with a heart condition that will require her to take medication. She is resting up from her spay and mammary gland removals. She will also need knee surgery. We are committed to giving Hula all the care she never received at the puppy mill.
4/02/22
Hula has made fast friends with one of the cats in her foster home. She loves meeting new friends, both human and canine! Hula is an extremely well mannered, quiet, and polite houseguest.
3/30/22
Hula is doing great in foster. She is wonderful with children of all ages and can be placed as an only dog or with a male dog. Hula would do best with a securely fenced yard. She loves to go for leash walks and sit in your lap. Hula is super fun and enjoys prancing around.
3/13/22
Meet Hula!!! She is a 4-year-old Amish puppy mill survivor that was just released from her breeding duties. Hula loves to sit in your lap, snuggle up, eat snacks, jump from one dog bed to the next, and go for long walks. She would love a home with a fully physically fenced in yard. Her favorite thing to do is give kisses – lots of them!! Hula is everything that we love about Boxers!!