2/21/23
If you are thinking about a therapy dog, Holly has the disposition to excel in this area. Her foster mom indicates that she is truly a special girl and she is so well behaved. Everyone who meets Holly falls in love. She is great with children and loves to give them kisses. Holly is walked to the local brewery and she enjoys meeting new people. Her foster mom watched her niece's beagle for several days and Holly happily welcomed a new dog to the home. If you are interested in this sweet girl for adoption, apply today for Holly!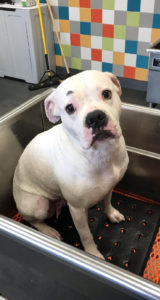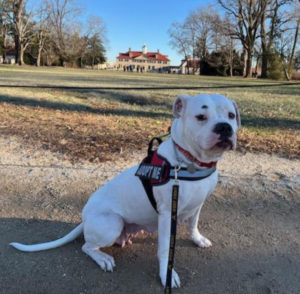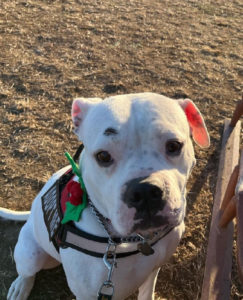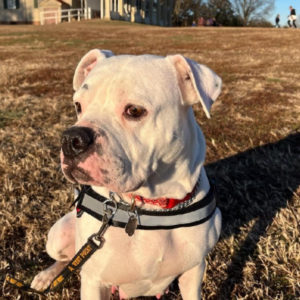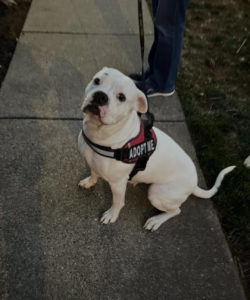 1/31/23
We thought Holly would be quickly scooped up, but she is still patiently waiting for her forever home. This girl is such a love and she has filled out nicely over the past two months. Holly is incredibly well behaved in the home. She is content to sit next to her foster parents during the day while they work on their computers. Holly does also have a playful side. She quickly learned how to use the dog door and Holly is completely housebroken. She loves her crate, but also does fine when left out of the crate. Holly knows her commands and walks great on leash. She also enjoys going for car rides. Holly has done great with new people and all of the dogs she has been introduced to.  Her foster family indicates that Holly is such a joy to be around. She is going to be a wonderful dog for a lucky family.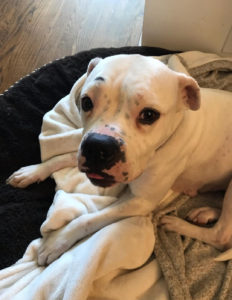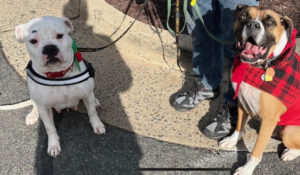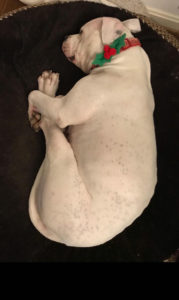 12/5/22
Holly was brought to a shelter in West Virginia by animal control after she had been abandoned in a yard and left on a chain. She is estimated to be around 6 years of age. The shelter indicated that Holly had been very friendly with people and other dogs. She just arrived at her foster home in Virginia yesterday and her foster mom has had wonderful things to say about her. Holly appears to be housebroken and she has gone right into her crate. She is an extremely sweet and loving girl. Holly walks well on leash and is very excited to be in a home. She needs to gain some much needed weight. We will update her page once her foster family gets to know her better.