Welcome Ellie to rescue 💙
Ellie was surrendered with 9 others because her owner was unable to give them the life they deserves. Ellie is hearing impaired but it does not slow her down one bit. She is quick learner, her foster parents are teaching her sign langue. Callie must be placed with another dog and a physically fenced in yard to help her feel safe.
She is currently in foster care with a male Boxer running in the yard, playing with toys and taking naps.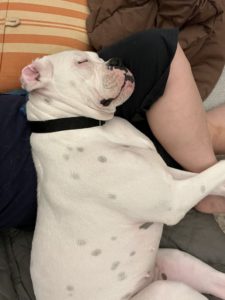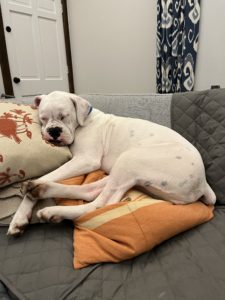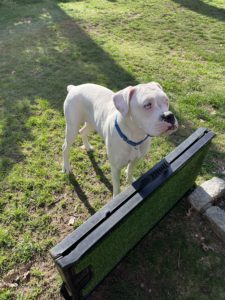 Apply To Adopt