Update 04/14/23
Despite a rough start in life, Chunky is thriving and proving to be a trusting dog with so much affection to share. He's still learning that other dogs can be friends and not a threat and we are hopeful that a social female could be a great companion, or he can be an only dog. If you can be a good parent and continue to offer the structure that Chunky thrives on, have a secure fenced yard and outside of a busy city, Chunky would love to join your adult only family.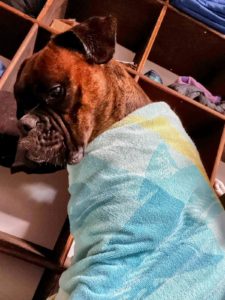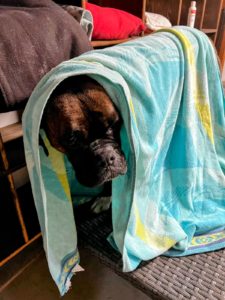 Update 03/20/23
Chunky is eagerly awaiting his bedtime snack. He has come a long way with our trainers guidance. Chunky is getting ready for the right home. One that will work with our trainer Kim Barnett . He needs a home that will continue her work so he can be the best boy he can be.
Chunky comes to rescue in search of a better life.  He is a 3 year old boxer boy looking for an active home.  Chunky is doing his best to make sense of all the changes in his life.
We have no history on this kiddo, we are a seeking a foster or forever home that is willing to give him all of the time, exercise, structure and guidance a young boxer deserves.
*In memory of Chunky Aumick the best boy ever!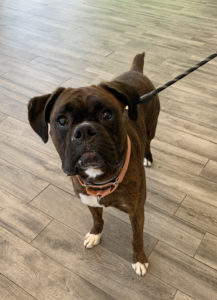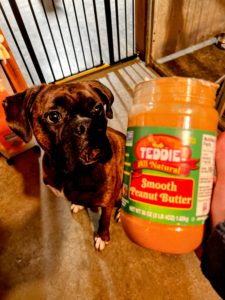 Apply To Adopt