Chunky comes to rescue in search of a better life.  He is a 3 year old boxer boy looking for an active home.  Chunky is doing his best to make sense of all the changes in his life.
We have no history on this kiddo, we are a seeking a foster or forever home that is willing to give him all of the time, exercise, structure and guidance a young boxer deserves.
*In memory of Chunky Aumick the best boy ever!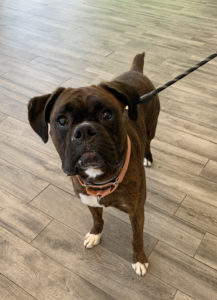 Apply To Adopt