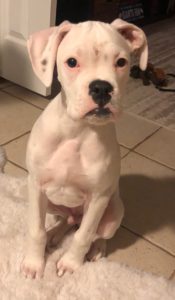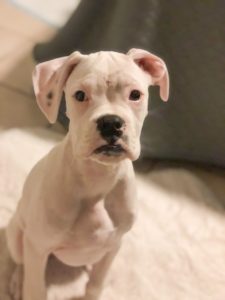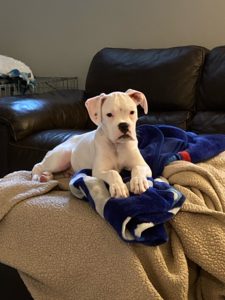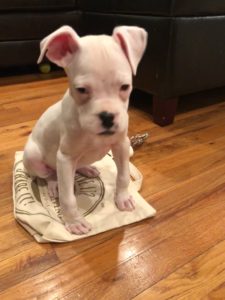 Baby Cheetle came to us in rough shape a few weeks back.
He was suffering from malnutrition and a few orthopedic issues. He is now on the mend and is looking for a home that has experience raising a deaf puppy.
Cheetle will need another female dog in the home that can appreciate his constant puppy play and antics, a confident female that can also help with his socialization skills. Baby Cheetle was taken away from his mother and siblings very early on, missing out on some very important lessons. At just 4 months of age, he has some catching up to do.
A fully physical  fenced in yard is absolutely necessary for this little guy. Cheetle has no experience with cats. His home must be prepared for the challenges and triumphs of raising a deaf puppy.
At this time we are looking for a home within the tri state New York area as he will need to be close to out trusted orthopedic surgeon that has been monitoring his growth.
Apply To Adopt