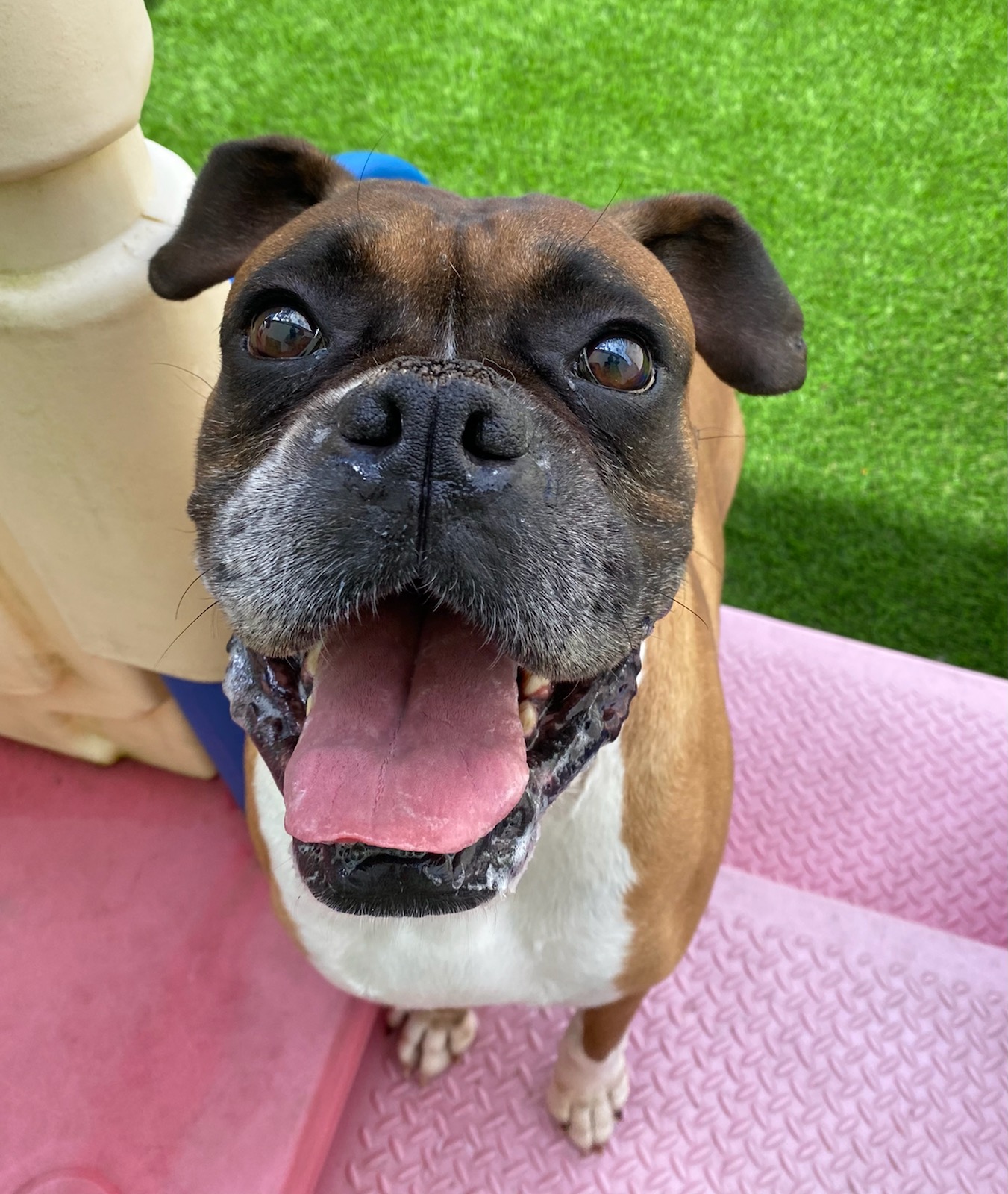 About
Status: Adopted
Gender: Male
State: New York
FA #:
Tag #:
Age: 5 years
Date of Birth:
Weight: 75 lbs
Hair Color: Fawn
Ears: Natural ears
Tail: Docked tail
Reported Good With: Children Under 12, Children 12 & Older, Cats, Female Dogs
Kids Age Range: Kids 8 and older
6/07/22
Bruiser continues to be an amazing boy. He is super calm with dogs of all sizes and also respectful of cats. He enjoys going on leashed walks and dancing in the grass.
5/31/22
Meet Bruiser!! He is a happy go lucky guy that loves to make you smile! Bruiser was just freed from an Amish puppy mill. He is a big boy who doesn't know his own strength. Bruiser just wants to have fun and love on everyone he meets. He enjoys meeting new people and dogs alike. Bruiser would love to be the mayor of your town! He is looking for a foster or forever home with a female dog and a fully fenced in yard who can appreciate his fun loving antics.