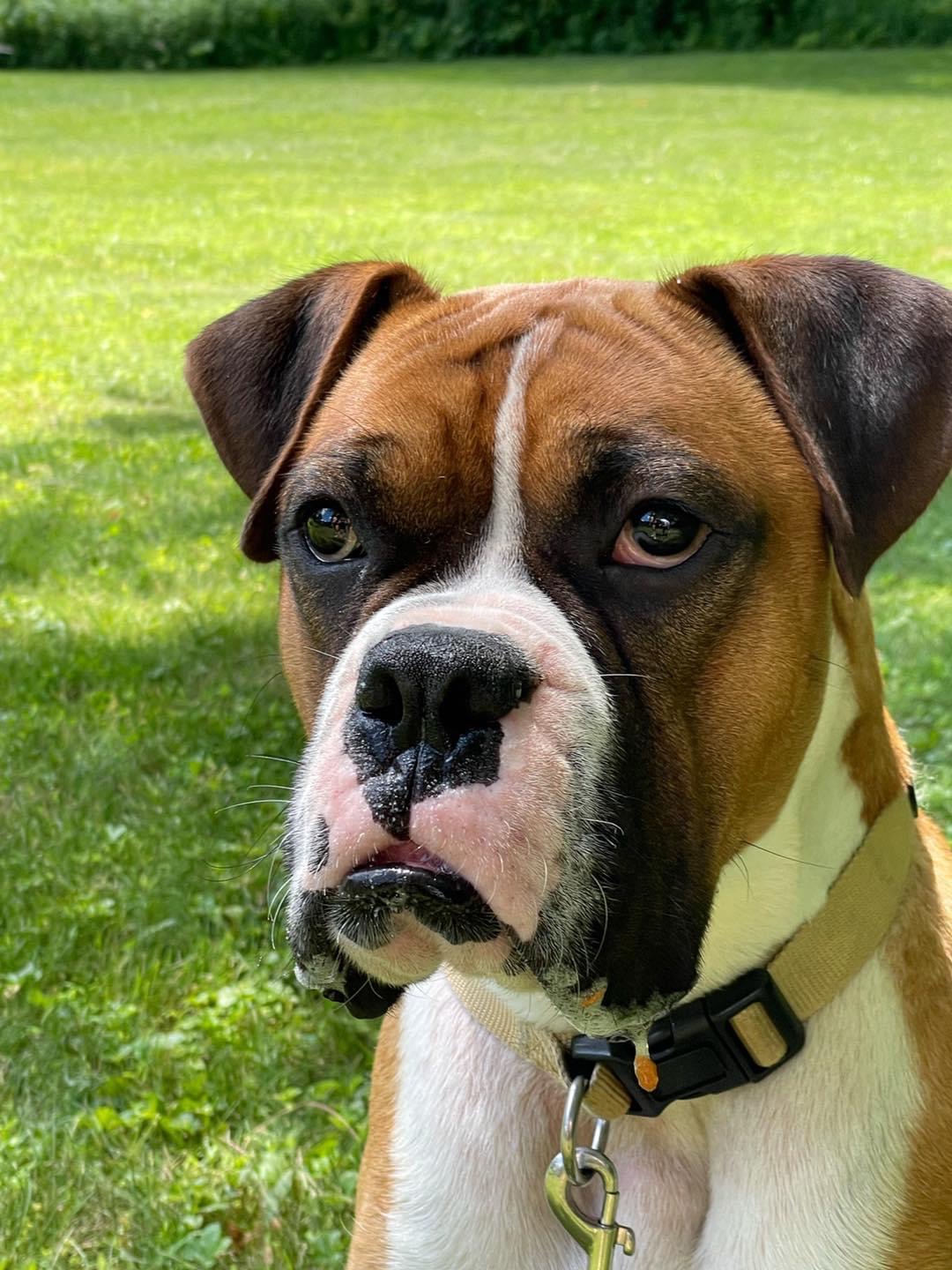 About
Status: Available
Gender: Male
State: New York
FA #:
Tag #:
Age: 1 1/2yrs
Date of Birth:
Weight: 62lbs
Hair Color: Fawn
Ears: Natural ears
Tail: Natural tail
Reported Good With: Children Under 12, Children 12 & Older, Cats, Female Dogs
Kids Age Range: Kids 8 and older
Brody is the newest kid to arrive to rescue. He is a total sweetheart! He loves meeting new people, giving kisses and being ridiculously adorable.  Brody is fantastic with female dogs, both large and small and is respectful of cats. This good boy also lived with children ages 5 years and older.
He loves to play, have fun and make people smile.