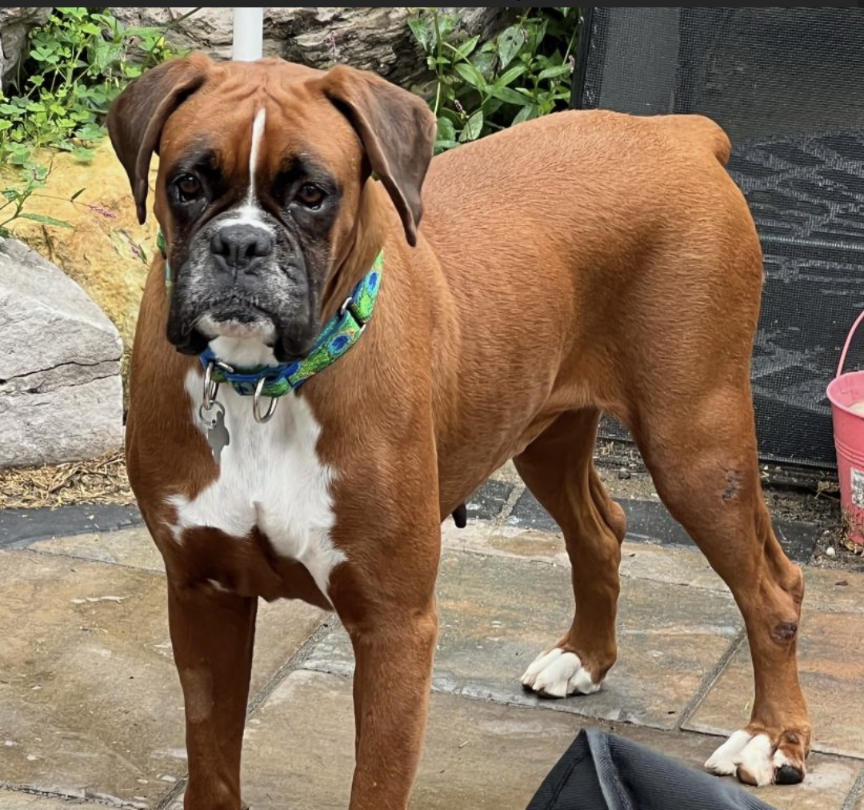 About
Status: Adopted
Gender: Female
State: Pennsylvania
FA #:
Tag #: 000534
Age: 6 years
Date of Birth: 10/21/2015
Weight: 55 lbs
Hair Color: Fawn
Ears: Natural ears
Tail: Docked tail
Reported Good With: Children Under 12, Male Dogs
Kids Age Range: Kids All Ages
Update 10/05/22
Brenna is doing great in her foster home! She loves to lounge and would be good in a quieter environment to live out her well deserved time outside of a mill. She loves having a little brother as a guide, and she enjoys her pepperoni treats. She will spend time in her crate, and her personality comes out a little more each day. It's hard not to fall in love with this sweet and loving girl.
8/20/22
Brenna here!
This sweet girl was just retired from a commercial breeder. She is super sweet and looking for a home that will love her forever. The breeder said she was one of his favorites.