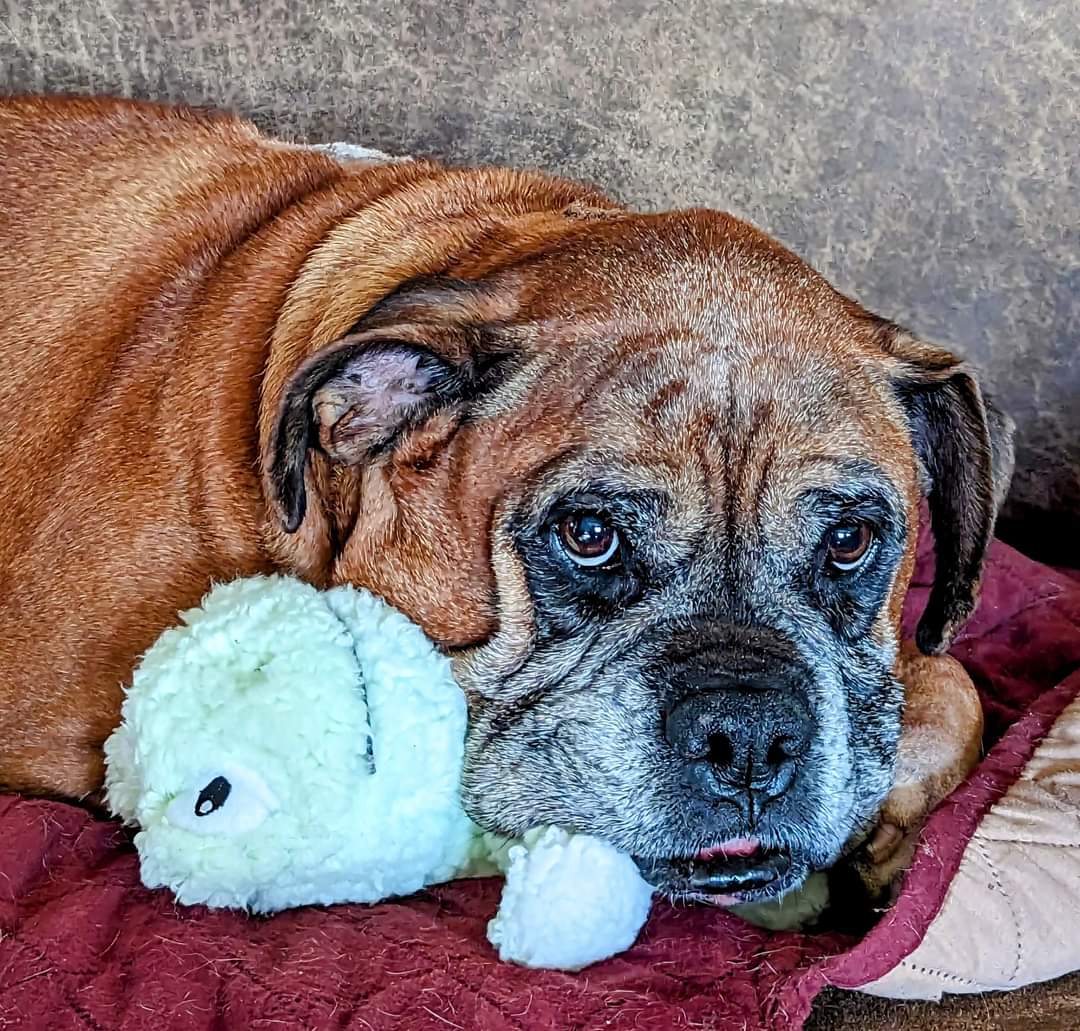 About
Status: Memorial
Gender: Female
State: Pennsylvania
FA #:
Tag #: 000599
Age: 7-8 years old
Date of Birth:
Weight: 80 lbs
Hair Color: Fawn
Ears: Natural ears
Tail: Docked tail
Reported Good With: Children Under 12, Children 12 & Older, Cats, Male Dogs
Kids Age Range: Kids 5 and older
Update 08/26/22
My foster family calls me "B". I'm doing really well and feel so much better. They figured out my health issue. No one has ever cared before. I was diagnosed with diabetes insipidus. It is easily managed. It makes me even more special. I love everyone I meet and car rides are my favorite. Bertha is cat friendly.
Meet Bertha!
This beautiful girl comes to rescue from a rural shelter down south. She is a happy go lucky girl who loves to make everyone around her smile.
Bertha is social with male dogs and happy to meet new people.