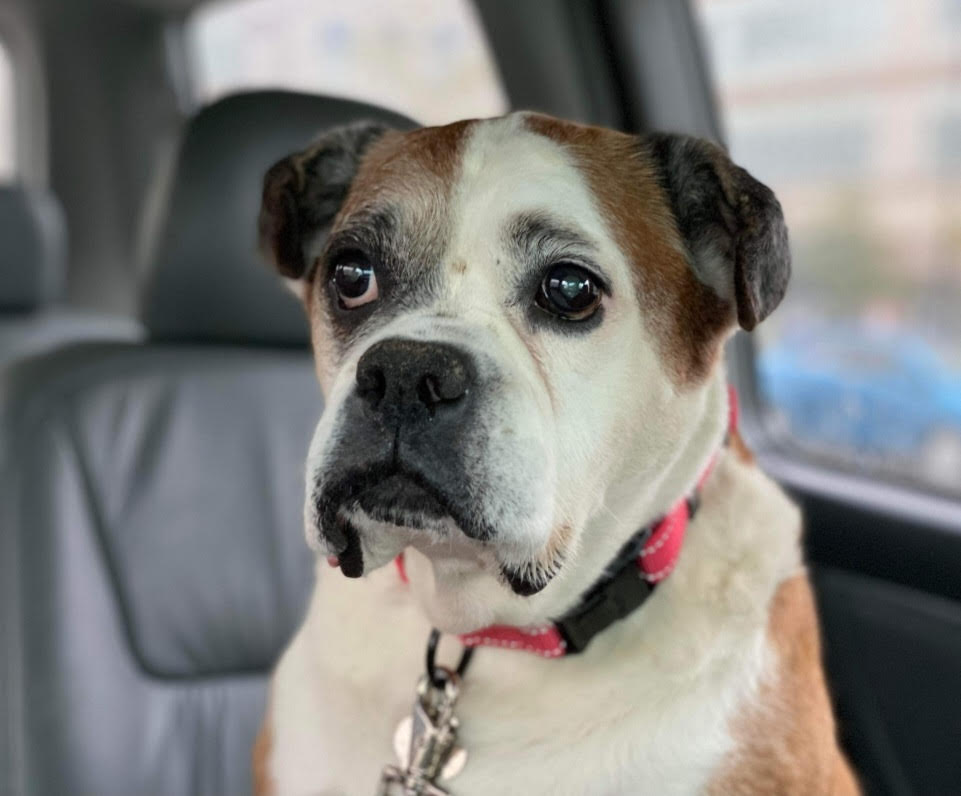 About
Status: Available
Gender: Female
State: Maryland
FA #: 11
Tag #: 00034
Age: 10-11 years
Date of Birth:
Weight: 63 lbs
Hair Color: Fawn
Ears: Natural ears
Tail: Docked tail
Reported Good With: Children Under 12, Children 12 & Older, Cats, Male Dogs
Kids Age Range: Kids 5 and older
2/1/23
Lou Lou is doing very well in her foster home – she has quite the personality. She is a big fan of Bark Boxes and gets very excited for her toy deliveries. This senior girl is dog friendly and she also did well with cats at the shelter. She would do best in a home where she has a dog door or with someone home more often to let her out. Lou Lou would love to find a forever family of her own.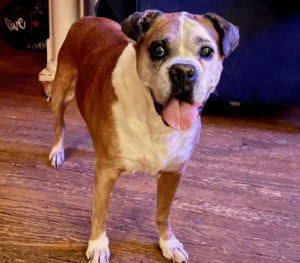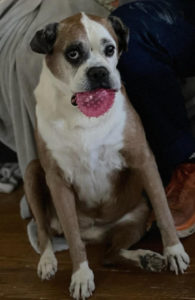 12/4/22
Ashley Louise, known as Lou Lou, continues to do great in her foster home. She loves to play ball and always wants to be where her humans are at. Lou Lou will lay by her foster mom's desk for most of the day. She does not act like she is a senior girl. Lou Lou is very active and loves to play fetch. She uses the dog door with no issues. Lou Lou would love a home where somebody can let her out during the day. If you are looking for a senior with the perfect combination of energy and knowing when to relax, apply today for this happy girl.
10/17/22
Ashley Louise, known as Lou Lou in her foster home, has settled in well! She is a happy girl who loves to play with toys. Her foster mom indicates that Lou Lou has a very gentle temperament. She has gone with them to baseball games and has been very well behaved. Lou Lou is very calm and nonreactive. She loves to be with her foster parents and she has gotten along well with the other dogs. Lou Lou has wonderful manners. Apply today to adopt this sweet senior girl.
10/1/22
We welcomed Ashley Louise into AABR this morning. This adorable senior girl was found as a stray and is estimated to be around 10-11 years old. Ashley Louise is great with other dogs and she loves tennis balls. She brought her favorite ball from the shelter to her foster home this morning. Ashley Louise was introduced to cats at the shelter and she completely ignored them. She has just arrived at her new foster home in Maryland, where Ashley Louise will be living with two male dogs.
Apply To Adopt