Ana Maria is one of the 10 Boxers we took in from an overwhelmed owner. She is a sweet, shy, unassuming 18 month old little girl that is in need of a foster home or forever home.
The ideal home for Ana Maria is one with a physically fenced in yard, and a male dog to help show him the ropes.
She is currently in boarding with his 9 other housemates. We simply have nowhere to put them. Our fosters are filled to the brim.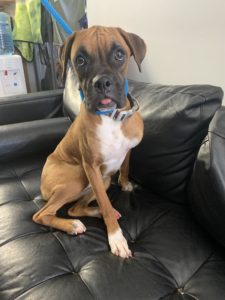 Apply To Adopt