Mission Statement
Adopt A Boxer Rescue is an all-volunteer 501(c)(3) charitable organization formed to rescue, rehabilitate, and re-home unwanted and abandoned boxer dogs. We work within Connecticut, Delaware, Maryland, Massachusetts, New Jersey, New York, Pennsylvania, northern Virginia, Washington DC and Rhode Island.
When boxers are in need, AABR volunteers respond. Our mission includes hands-on rescue, as well as education. We strive to inform others about the realities of pet ownership, promote neutering, and encourage responsible care. It is our hope that our efforts will enhance the lives of people as well as companion animals. Join us. Help us to help boxers.
AABR is a collective effort of volunteers working together, pooling resources and sharing goals.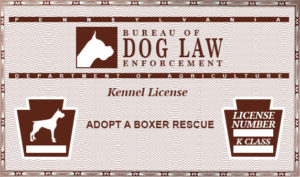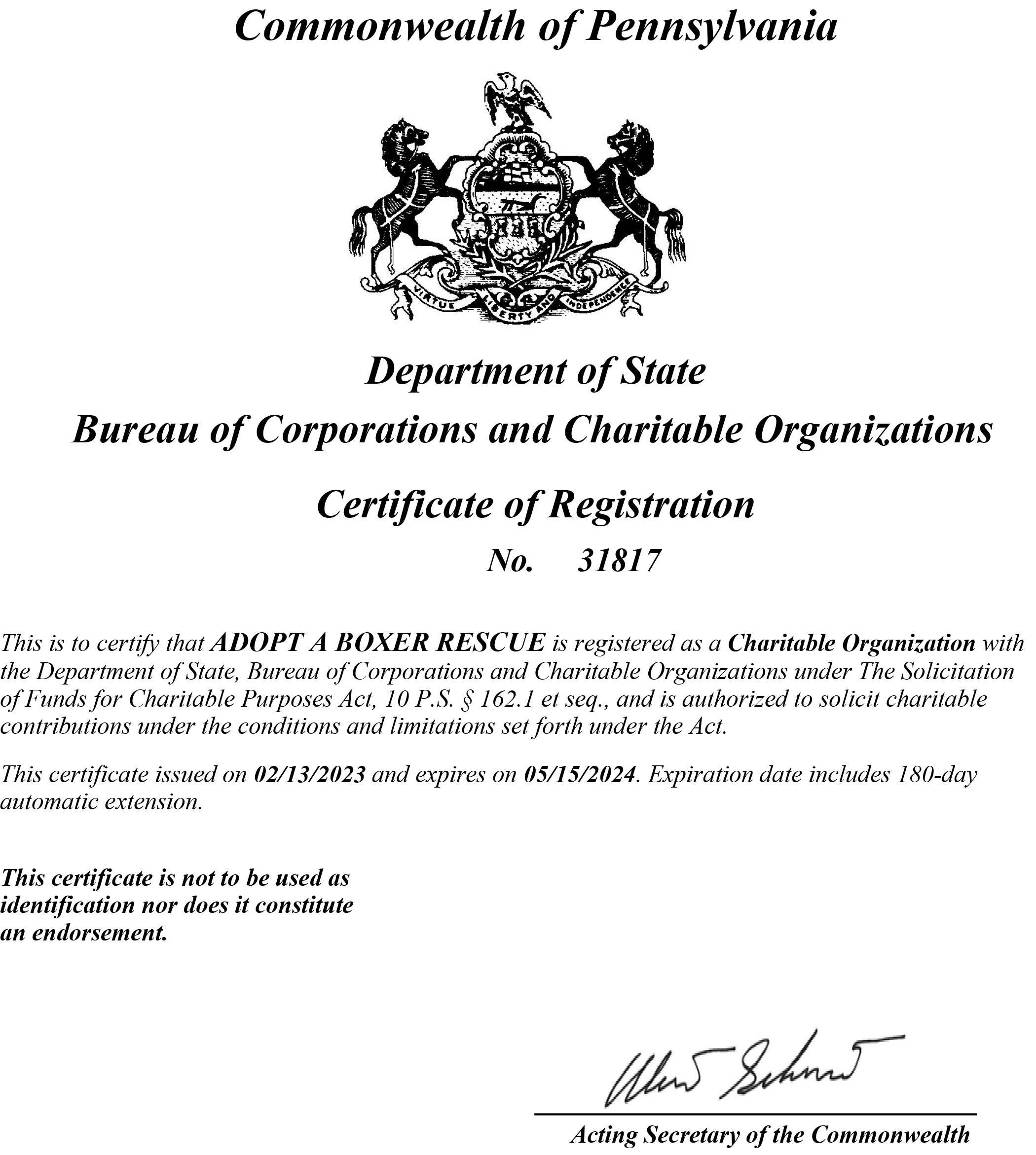 Our Story
Adopt A Boxer Rescue was founded in November of 2004. AABR's three co-founders had a wealth of experience, a team of awesome volunteers and foster homes, thirty-something rescued boxers, along with their substantial care and medical bills, and no bank account. In the months that followed, we worked to build the organization by re-developing relationships with shelters, animal hospitals, and trainers, and worked on growing our network of foster homes and volunteers. Within the first year of operation, AABR had obtained its federal 501(c)(3) nonprofit status and had rescued and re-homed over two hundred and fifty boxers!
Since AABR's inception, we have had the great privilege of saving the lives of thousands of wonderful boxers and providing just as many families with loving and loyal companions!
Thanks for your support!
The AABR Family